"Time's up. Pens down!" bellowed the professor.
As the scribbling of pens on paper screeched to a halt, the examination hall fell into dead silence. If only they could hear the celebratory fireworks setting off in my mind! This was my last paper for my freshman year but more importantly, this also signified that I was less than 72 hours away from my flight to New York – the city where dreams are made of. This was where my summer adventures kicked off.
---
Before I delve into sharing my summer adventures, I must say that the decision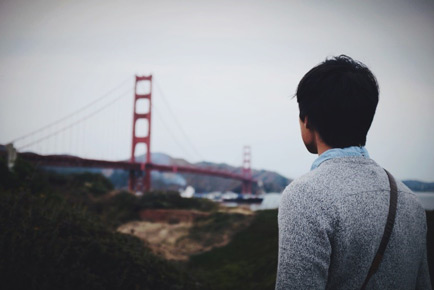 to embark on this Work & Travel program was not an easy one. Rewind to a few months before the summer break, I was pretty devastated when I found out that it was impossible for freshies to go for an overseas exchange program. I thought I had to resign to fate until I heard about Speedwing's Work & Travel program; it was as if a beacon of light came into my life. As an ardent fan of travel and exploration, the possibility of embarking on a cultural exchange on the other side of the globe was an opportunity of a lifetime. I knew I had to go. However, the program spans over a period of three months from May to July and this meant that I would not be able to make it back in time for my school's freshmen orientation camps. That was a major dilemma as I initially planned to join my orientation group and return to the camp to facilitate as a senior. Furthermore, due to the short notice period given, my friends were all already tied up with commitments and that meant one thing – I had to embark on this program solo.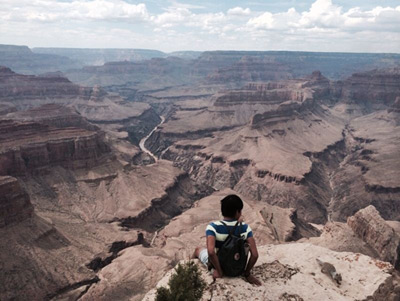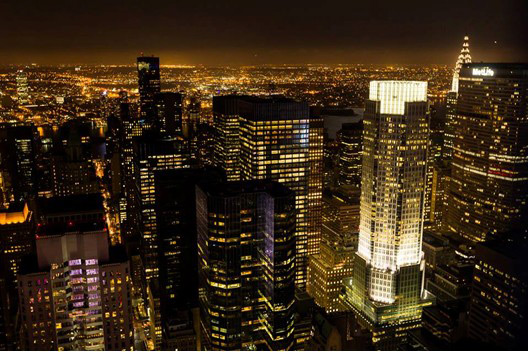 Amongst the midst of deliberation, I chanced upon this quote from David Mitchell, "Travel far enough, you meet yourself" and it struck a chord in me. Just imagine, feeling the wind in your face as you stand tall on the Empire State Building and watch as the sun sets over the skyline of Manhattan; feeling the sand beneath your soles as you gawk at the magnificence of the Grand Canyon; enjoying a legit Boston Lobster Roll as you play Augustana's "Boston" in the city of the Red Sox. Eventually, the wanderlust in my heart took over control and I found myself filling up application forms for the Work & Travel program.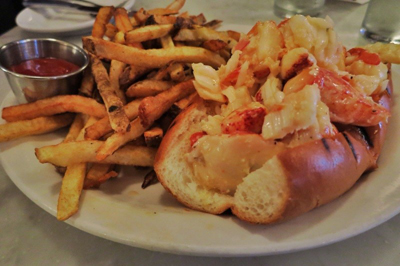 To be honest, despite all the excitement and anticipation, I was initially kind of unsettled. My friends were cynical of my ability to survive independently in a foreign land for an extended period of three months. My parents were worried about the stark cultural differences between the East and the West, the work environment and especially my ability (or rather, inability) to feed myself. However, I knew that one could never learn if he were to stay in his comfort zone forever. Hence, I decided to break free from my comfort zone and was determined to overcome these obstacles so that I could prove them wrong. On hindsight, these concerns were indeed uncalled for, as evidently from the fact that I came back in one piece and am writing this here.?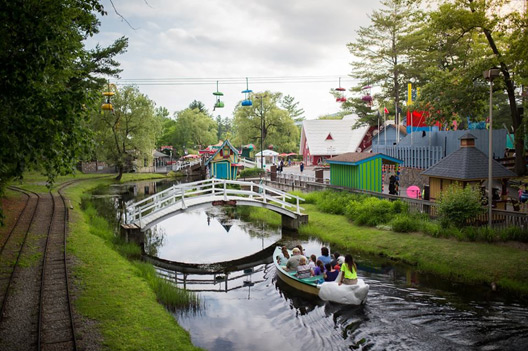 After much deliberation, I chose Six Flags the Great Escape due to its prime location – it is actually located in the state of New York! Furthermore, Six Flags is a renowned amusement park organisation which has 18 amusement parks scattered all across North America and this makes it the world's largest amusement park corporation. The crux lies herein; employees from Six Flags are able to visit any (READ: ANY!) Six Flags amusement park without the need to purchase tickets (READ: FREE!!!). As if this was insufficient, Six Flags' employees can bring in another friend along with them too! This makes it an even sweeter deal! I have seen numerous videos of jaw-dropping roller coasters on Youtube such as El Toro in Six Flags Great Adventure, Skycoaster in Six Flags the Great Escape, Green Lantern: First Flight in Six Flags Magic Mountain and the possibility of riding all of them free of charge was just absolutely amazing!
As I boarded the flight bound for John F. Kennedy Airport, I bumped into three other Singaporeans who were coincidentally headed to Six Flags the Great Escape as well. We took the Greyhound from Manhattan to Queensbury, which is in upstate New York. As the Greyhound pulled over at our destination, we were really astonished. There, in the centre of an open clearing, rows of wooden lodges stood by neatly, surrounded by the woods.
"This is not New York!" I mumbled under my breath..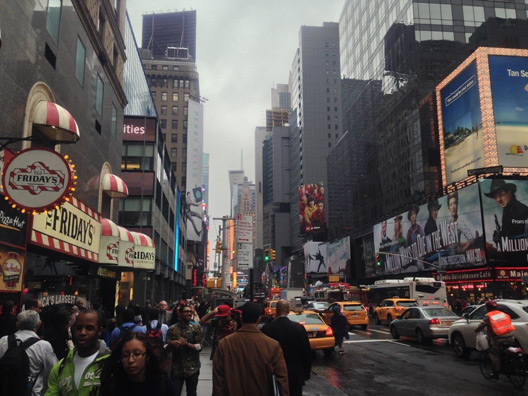 Indeed, I had the impression that we were going to stay in bricked apartments in a "smaller version of Manhattan" in upstate New York and this was not what I envisioned. Fortunately, these lodges turned out to be pretty good. They were in close proximity to the amusement park as well as a popular outlet mall. Moreover, they actually provided a quaint environment for us to rest and relax after a tiring day working in the amusement park. We were literally living so close to nature that we actually spotted beavers and deer when we went jogging in the area. Having said so, this was such an epic blunder on my part and my utter ignorance was conspicuous. From this experience, I learnt that I should never ever judge with such pre-conceived ideas and instead, I should always bear an open mind.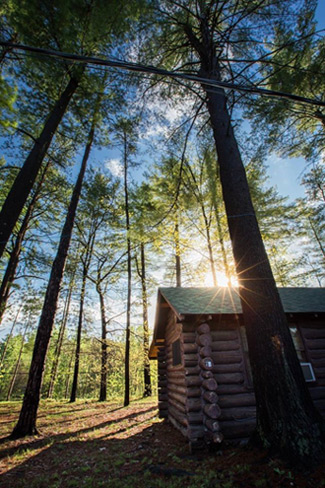 As we transitioned from the training period into the official opening of The Great Escape, I met loads of people – both Americans and students from other nationalities. Initially, a communication barrier seemed to be evident. I was rather disturbed that Americans were unable to comprehend when I asked for directions to the toilet. It took me awhile to realise that "toilet" is the British version of what Americans know as "bathroom". Similarly, my request for "wa-ter" received frequent frowns from Americans as they tried to understand the fact that I am actually referring to "wader". Luckily, I adapted swiftly to the American pronunciations and even picked up an American accent. Within a week, I had no trouble whenever I needed water (read: wader) or the bathroom. The communication barrier vanished as quickly as it came. Ever since this incident, I have been extremely conscious of my pronunciations and enunciations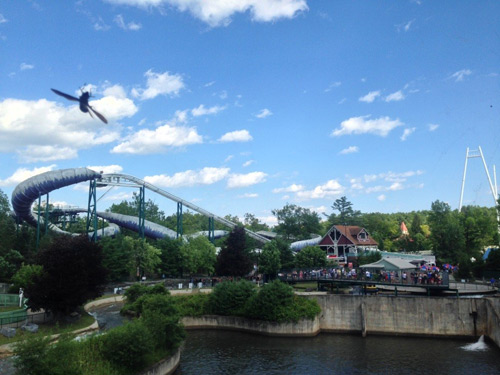 In The Great Escape, I worked as a Rides Attendant and my job scope was to ensure that everyone who came to my ride enjoys it. Although simple as it sounds, it was actually challenging. As safety was paramount, aside from the automated safety spiels, I had to give manual safety spiels and personally ensure that guests were securely latched before dispatching the ride. Nevertheless, I knew it was all worth the effort when children looked at you, beaming happily and adults coming up to you personally to thank you sincerely. The gratitude shown by Americans and guests from other parts of the world was sufficient to keep me motivated to work harder and provide a pleasant experience for all.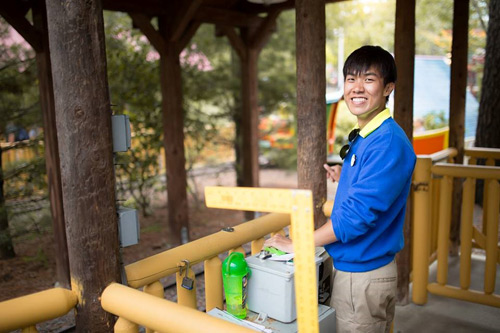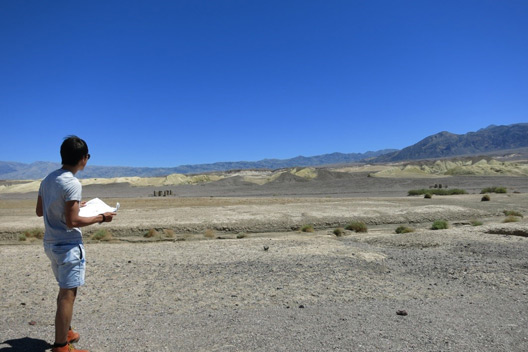 Throughout my 8 weeks stint, I would admit that I became more of an extrovert. Since young, I have always been an introvert and socialising was a skill I never managed to fully grasp. As I was working in the hospitality industry, I knew I had to step out of my comfort zone and engage guests with conversations. I did so and it was an eye opening experience. I met and talked to people from all walks of life and they brought me into a world I have never experienced before. They came from different backgrounds, shared different passions, chased different dreams and had different perspectives in life. It was a life changing moment. I found that I actually like conversing with people and exchanging opinions. As a result, my communication and interpersonal skills improved drastically; to which I have been thankful for.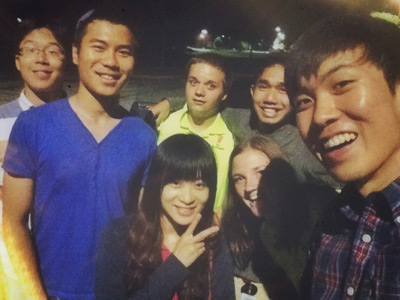 Additionally, I have to be exceptionally grateful that I had really awesome colleagues who were always bubbly and energetic; they seemed to never run out of energy! Despite the cultural differences, we clicked almost instantaneously. We started to hang out after work and they introduced us to local cheap thrills such as the $10 USD buffet which served a reallyyyyyy fantastic spread!
Not forgetting my capable supervisor, he was someone I definitely looked up to. He possessed such great managerial skills and adaptability that he could deal with any unexpected situation almost immediately. For instance, there was once when the rollercoaster stopped at the top of The Comet and there were guests stuck on it. I called for help and he came to the scene almost immediately and took control of the situation. He repeatedly reassured the guests that they were in safe hands as the maintenance crew were working on the technical glitch. Despite the chaotic scene, he remained calm and composed throughout the whole situation. The glitch was quickly fixed and guests applauded him as the said rollercoaster rolled back into the station safely. It was of such great pleasure and honour working with my colleagues and under my supervisor that I actually looked forward to work daily. This experience allowed me to see Americans in a totally different light and it shattered any pre-conceived stereotype of typical Americans.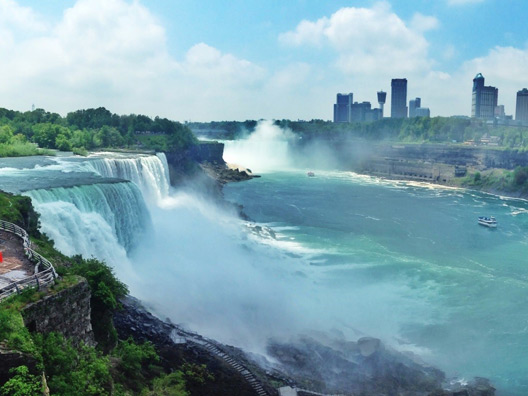 In July 2014, as I reluctantly left Six Flags The Great Escape, the end signified the start of another chapter – travelling. I had a whole month to travel! As I travelled from the east coast to the west coast, I covered a total of 12 different states and each of them was exquisite in their own unique way. I left my footprints respectively starting from New York; to New Jersey; to Massachusetts; to Florida; to California; to Nevada; to Arizona; to Colorado; to Utah; to Wyoming; to Idaho; to Montana; and they never failed to pleasantly surprise me with what they could offer. As I pranced around these states, I went to a total of 6 famed National Parks in America, from Death Valley; to Grand Canyon; to Zion; to Yellowstone; to Grand Teton; to Yosemite. As I hopped from one pristine National Park to the other, I was repeatedly swept off my feet from the majestic presence and immaculate beauty of nature. They were sights which I initially thought I could only have dreamed of but I managed to see them, smell them and touch them for myself.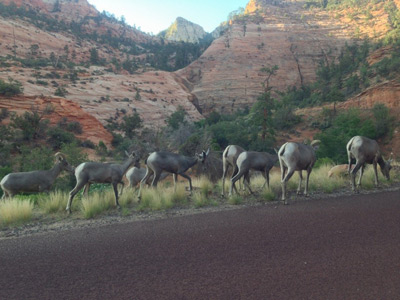 Given the chance, I would definitely recommend this program to my fellow friends! This Work & Travel program provides more than your usual touristy travels, where you visit the common sightseeing attractions and briefly touch and go.? Work & Travel spans across a prolonged duration, which allows each and every participant to personally experience working and living as an American. Also, it offers interaction with locals which provides a first-hand experience of American culture. It is almost impossible to find a program similar to this… this is an opportunity of a lifetime!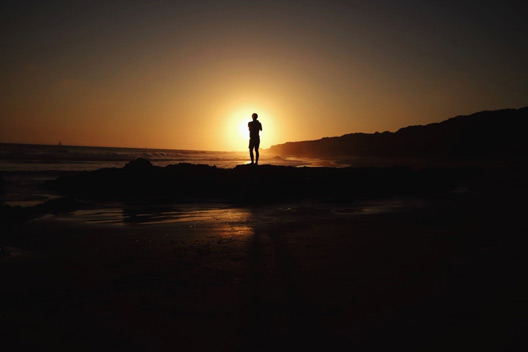 Life is too short for regrets. If you are still hesitant to take this leap of faith, tell yourself…
"YOLO – You Only Live Once"