What can a 19 years old nerd who rarely goes out of her house does other than studying all the time? The answer lies in Anchorage, Alaska. The place where I had my sweet escapade.
I was working as a Starbuck Barista at the Ted Stevens Anchorage International Airport. My initial impression on this job was nothing than it being tedious and monotous where we served the drinks to the customer with the same old greeting ''hie~! What can I do for you? ''
---
There were times when I was de-motivated and dreaded the feeling of going to work because of some external factors. However, as times passed, I learnt to put passion into my job by having a big cheerful smile and tried to understand their needs and I never failed to recommend the most appropriate drinks for them .Soon enough, I started to have regulars who got really close with me throughout my stay .As I was the nightshift worker, I got to spend more quality times with them as opposed to the day shift. Nights after nights, I'll spend times talking with them and understanding everything in Alaska. I've had so much fun listening to them telling me stories of Alaska, and the locals were so nice that they offered me free rides whenever there's an event in the town. There was once a girl who thanks me for the big smile. She said' Thank you, your smile cheered up my day even though I am now suffering from the news of my mom's death''. I felt bad for her, but at the same time glad that my smiles manage to make someone felt better, we ended up becoming the mailing pal and her name is Sonshine Konovalov. Soon enough, my manager started to realized my handworks and versatility , and I get to be stationed in various outlets in the airport to give relieve to other workers at times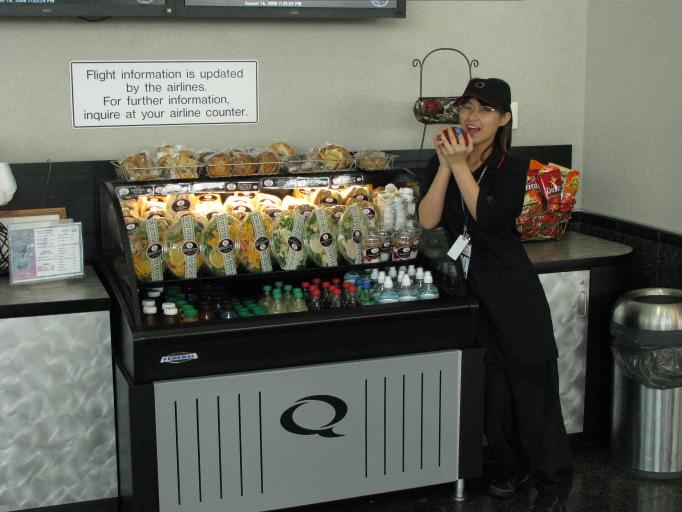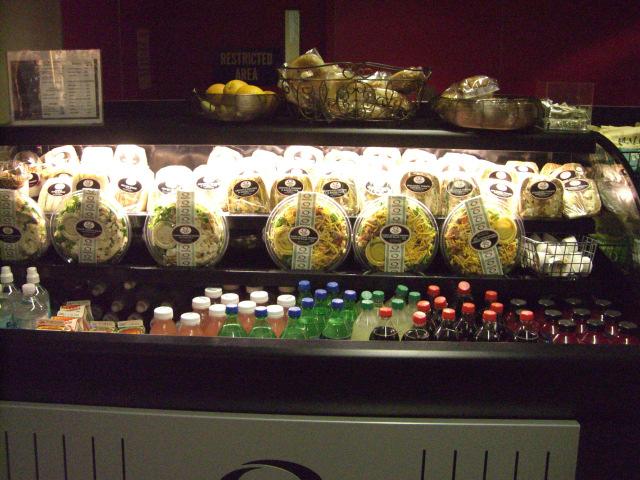 Thus, when I am not making drinks to customers, I'll be making sandwiches, or taking care of the kiosks. It was real funny as the airport eventually became my second home and everyone there knows me because I was there all the time! In the end of my journey, my customers are no longer my customers,? but close friends of mine whom I still keep in touch until now.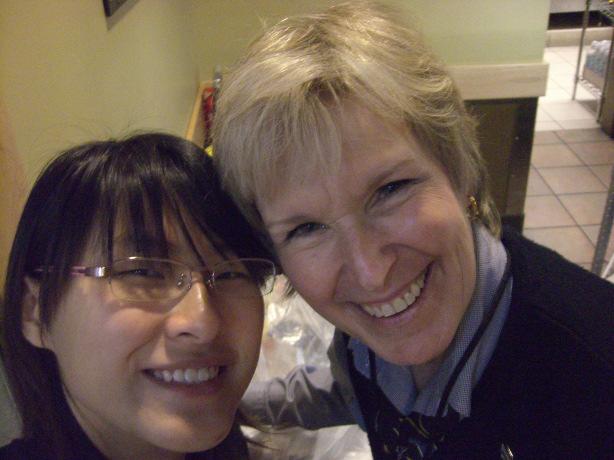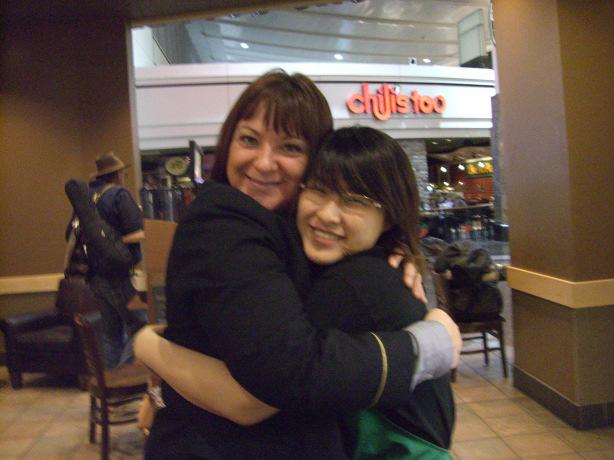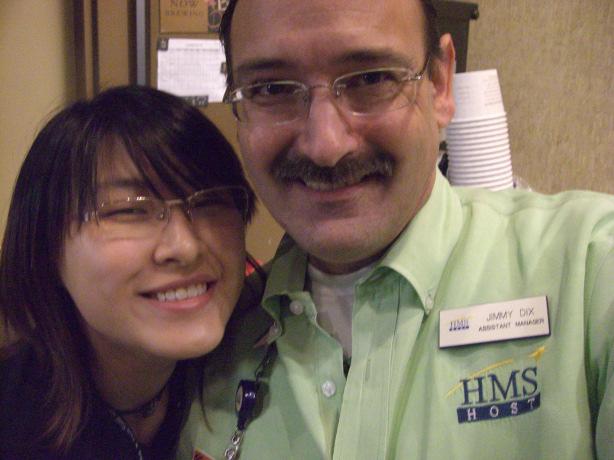 I'll always remember their favourite drink which is tall pumpkin spice latte with no/little toppings, tall Americano or freshly brewed coffee alternately.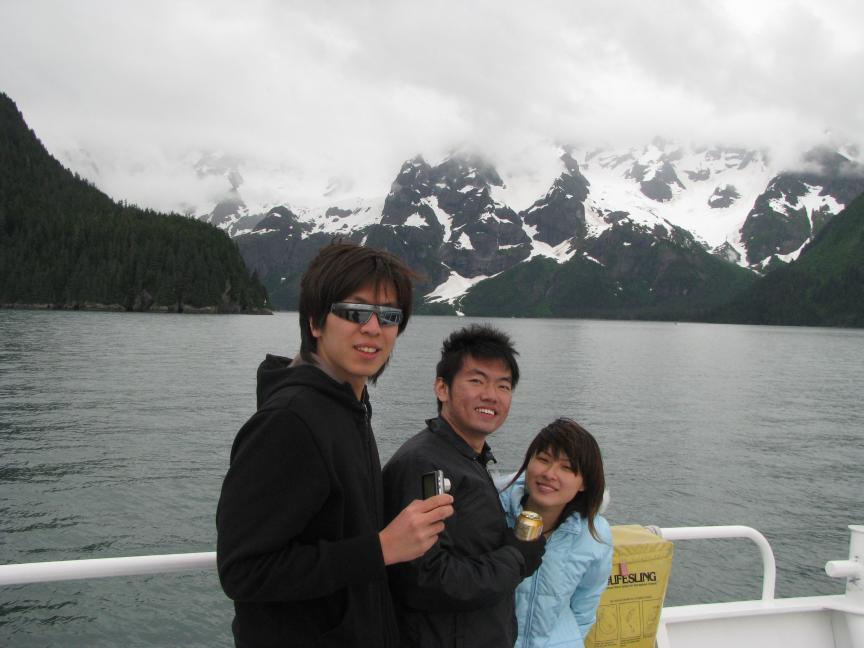 Of course, I would not say a Work and Travel to be a complete programme without the traveling part! I was really lucky to have great housemates who are equal or even double adventurous than me . During our off days, We traveled all over Alaska. We sat cruises to view the magnificent ice glacier and the beauty of sea marine.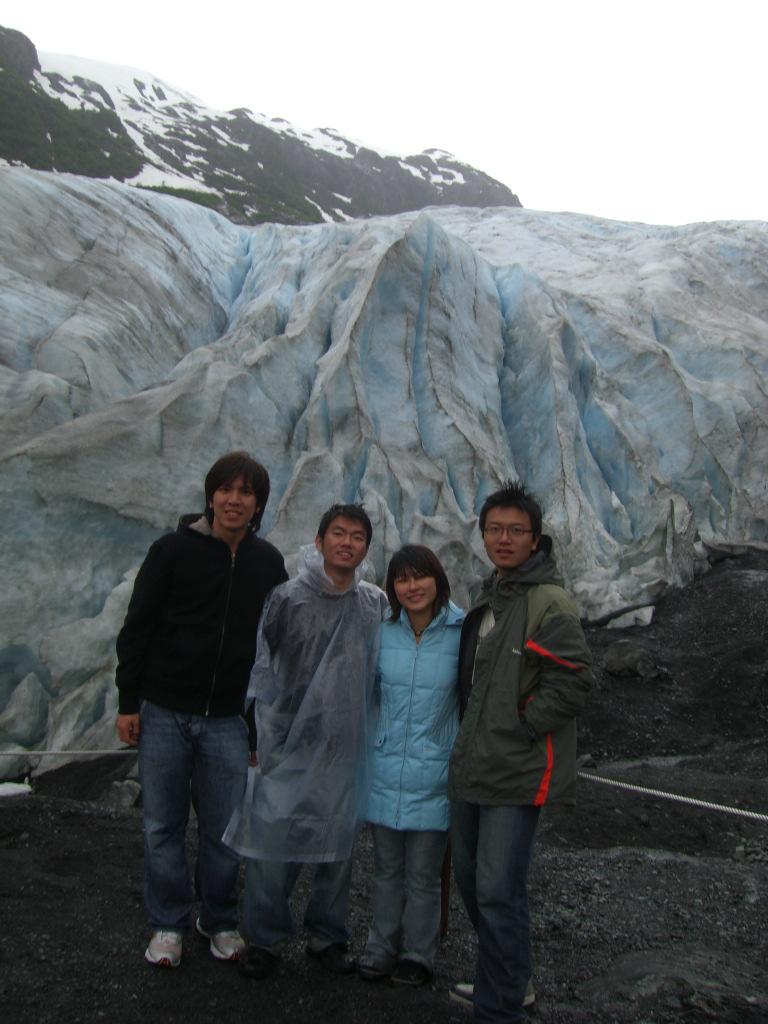 We've also visited the sea marine centre. climbed to the top of the hill to view the Exit Glacier and more. Nevertheless, the climax of my traveling part is definitely when we risked our life climbing up the lattop Mountain during the dawn .We were very lucky to bump two experienced travelers who guided us all the way up to the peak. At the moment, I cared for nothing other than my life. I learnt that life is not just about material recognition, but about surviving and living it to the fullest by seizing every moments of it.
That's the sweet couple that leaded us to the top. As you can see, the moon is rising while the sun is getting down at the other side. Its a totally rare and indescribable experience.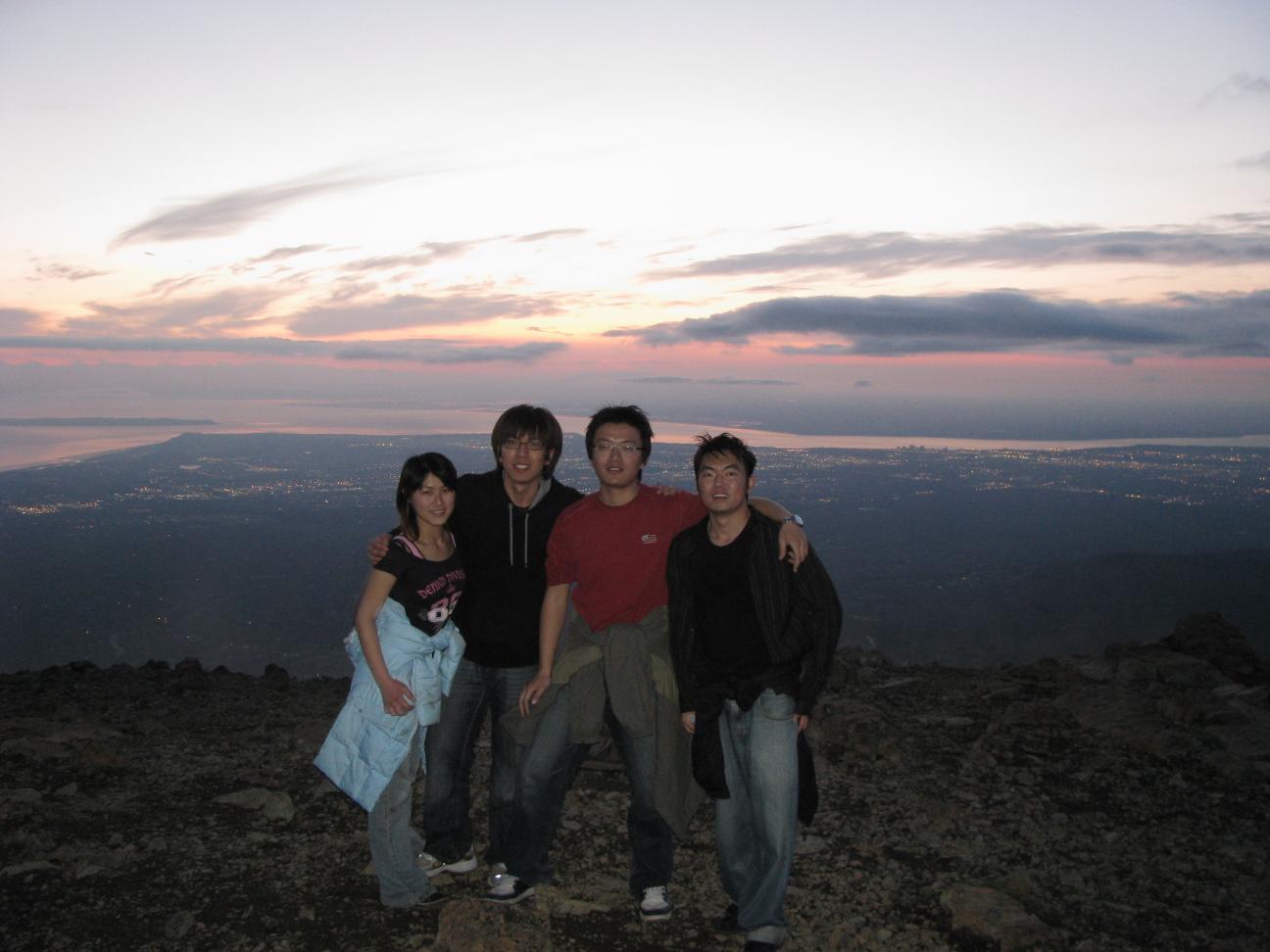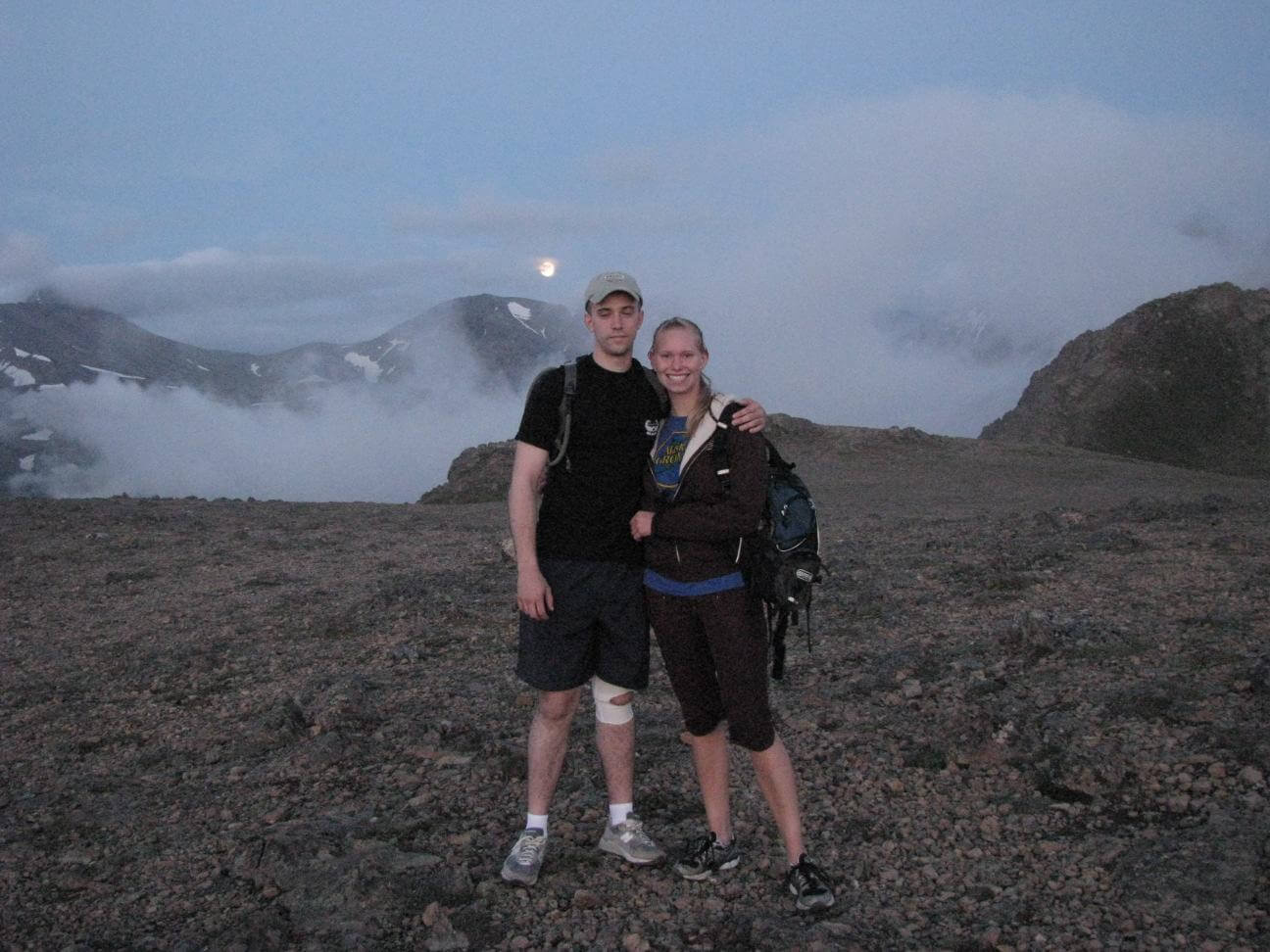 When it was near to the end of my journey in Alaska, my colleagues even held a party specially for me, since I was the only one leaving on that day .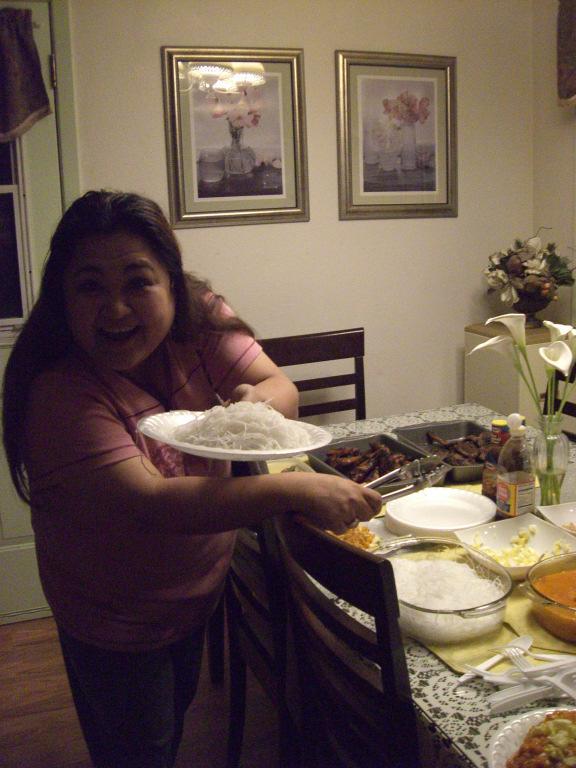 We had so much fun singing karaoke, eating great authentic philipinos food and chit-chatting for the whole night. I would called aunt Lydia as ''Nanai'' which means ''grandma'' in philippinos. Not only she assisted me throughout my job in the airport, but she will also advice me to strive hard in my academics for a better future from times to times. From her, I realized the hardship that people have to gone through at times for their family. That night, she told me story of her life which not only inspired me to work harder for everything, but also appreciate whatever I have at present. We even cried together, which I find it quite embarrassing to admit, but this is the proof of how close we really were. Moreover, I was also showered with lots of presents from my customers and colleagues which I returned the favour by giving them our local delicacies i.e. dodols. It is really interesting and amusing to have such great cultural exchange among us.
Besides that, knowing that I have never seen snow for the whole life of mine, and it's not going to be winter in town before I leave, I was very lucky when one of my local friends there brought me to Hatcher Pass to have a glimpse on snow before I leave.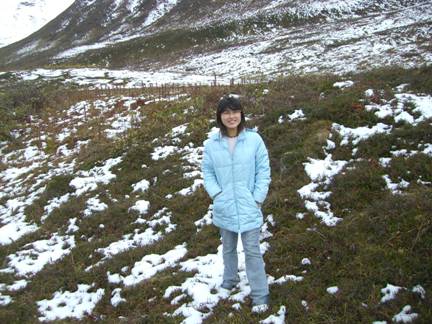 Its really amusing to see what the nature have for us. I still remembered vividly when there was sunshine for 24 hours when I first arrived Anchorage until the day when there was barely even sunlight when it reached 7. The trees which were green started to turned yellow n eventually fell when it reached autumn. And now, here I am, looking at the snow dropping, feeling it melting in my hand, it is a journey which could only be felt by heart, not by words.
This is another picture taken at the state fair .Thanks to Kevin and Alex, we get to experience the other side of Alaska, while enjoying the friendliness and passion brought by them .There are even more places that I've went thanks to the locals and they brought me around and spent on me even though they knew I'll be leaving. I felt so grateful that I was there instead of other places.
Prior to this trip, I was just a typical town girl who loves to daydream and dreaded the thought of leaving home. I was also afraid of failures, mistakes and unpredictability. But after having such great adventure in Anchorage, I realized life's is more than being a frog under a coconut shell. Life's interesting knowing the unknown. I learnt what reality is all about, learnt to stand up for myself when necessary, take the risk and embrace the unknown. I was a nerd, a girl who was shy, reserved and wouldn't dare to take any risk nor asked any questions. But now, I am proud to say that this trip not only broadens my sight, but has also leaded me to a great self-discovery journey. Looking back at all these, I realized I have become a better person than who I was. Thus, if you are looking for a great gateway to escape from the hustle and bustle of the city , to relax and rejuvenate, to embrace the wonders of nature, or evento discover yourself even more, definitely WAT Alaska USA is the best choice of all .So, just take the risk, pack your bag, and you'll see the world~!:)