Summer of Adventure
Before I left Singapore for America, my friend quoted Mr Bennett in the BBC film version of 'Pride and Prejudice' and teasingly commented that I was 'bent on pleasure again'. Last year, I had traveled a large part of Europe on a student exchange program and I had been charmed by its history, architecture and people. Even so, little did I expect the riches of pleasure I would experience this summer!  However, it would have been more appropriate to say that I was bent on adventure for I had no idea what Bryce Canyon and my travels would surprise me with this time…
---
During my travels in Europe, I was deeply impressed by the vastness of the world and how much more there is to explore. In Dublin, I met a Canadian girl who was working in a museum gift shop for the summer and it dawned on me that that is a great way to meet and interact with people from various cultures. As a tourist in Europe, I found it difficult to really grasp the essence of different cultures as we moved swiftly from city to city. However, I knew that if I lived and worked in a foreign place, I would be able to have a more thorough understanding of their culture. I knew the Work and Travel program would give me an opportunity to live and work with international students in America, and so I saw it as a once-in-a-lifetime opportunity to broaden my horizons and immerse myself in international cultures.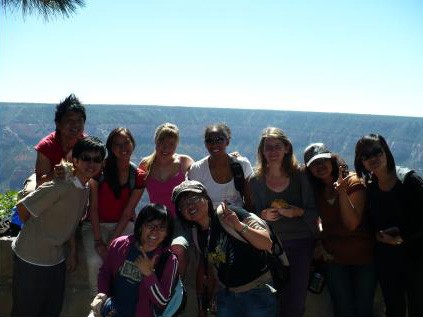 Moreover, as I am a nature lover, I was excited about the fact that the Work and Travel program would give me an opportunity to escape the hustle and bustle of Singapore's city life and live in a National Park for three months! Knowing that I'm young only once, I decided to leave my comfort zone and not let this opportunity slip by.
The adventure of my life had begun and I was ready to meet new people. Upon my arrival, I found that I had been assigned to the job that had been the cause of this dream. Like the Canadian girl, I was assigned a Retail job at the Bryce Canyon General Store where I could meet and interact with many international tourists. Working at the store, I've had to learn to communicate with many foreigners, of whom more than half can speak little English. It was fun for me to learn to find different ways to communicate with them, by learning to read their body language or by inferring what they were trying to say through their short phrases or words. At the same time, it was also interesting for me to learn more about the way Americans use the English language instead of how Singaporeans or British use it and to become familiar with their slangs and accents.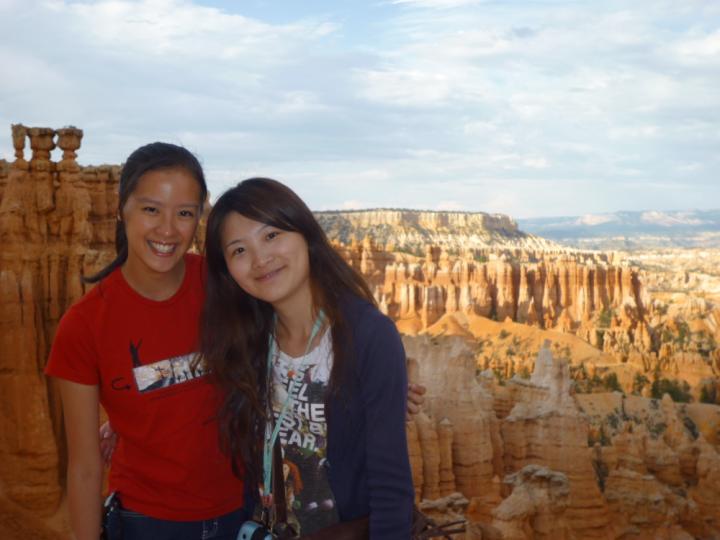 Like a tourist commented, it felt like the United Nations in our Store because we had employees from many nations! I had the privilege of working with a Slovenian, Russian, German, Taiwanese and Czech, not to mention the Americans from many different states. Through working together and sharing about our lives, I have been able to understand better how countries' histories shape people and why they think the way they do. After serving and working with people from all over the world, I have come to realize that while we have differences in cultures, customs and languages, at the very core of our beings, we have the same concerns, needs, desires and dreams. As my boyfriend said, 'humans are humans' and in reality, we are basically the same. On my first day at work, my manager said to just 'treat everyone the same'. That was a valuable piece of advice and I have come to see that I need to look past cultural stereotypes and treat everyone the same. The song 'One World' by artist 'Celtic Woman' has a line that accurately sums up this precious lesson 'if you reach out to me, then you will find, deep down inside, I'm just like you.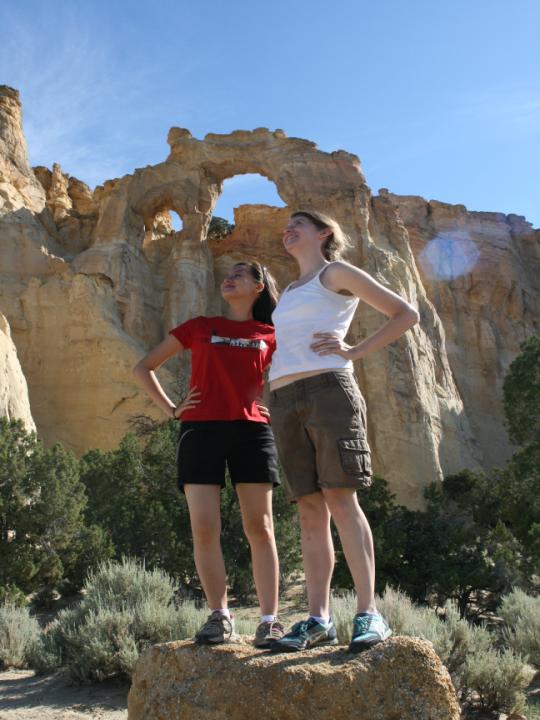 Of course, living in Utah, I was not only exposed to international cultures, but also became immersed in the American culture. My friends and parents who had studied, worked or lived with Americans had told me about how 'friendly' and 'nice' they were. Frankly, I was not sure how true that would be for me, because I knew from my previous exchange program experience that it is easy for locals to stick to themselves and ignore foreign students. However, after making friends here, I can honestly say that I have met some very 'friendly', 'nice', fun and hospitable Americans. It was through this group of American friends that I learnt to make my first s'more, pronounce English words the American way instead of the British way, and managed to have my questions about American culture answered. I was very blessed by how open they were to including foreigners in on their activities and how welcoming they were. In fact, I have come to realize this is a distinctive aspect of American culture, which is much more welcoming of foreigners than many other nations because it is essentially an immigrant culture with much diversity.
Human relationships are often marked by conflicts, and my experience here with meeting new people was no different. While I celebrate the differences of people, I also found that these differences often caused inter-personal conflicts that I was forced to face. The conflicts could be caused by little things such as preferences over when our room's light was switched off at night, words perceived as offensive, or impatience with others' weaknesses. Once, after my international friend offended me, I had to make a decision that her friendship was more important than 'winning' in the conflict and that decision has proved to be worth it, for we have had tons of fun together! These experiences have definitely given me a chance to mould my character, especially when people try my patience or see things differently from me. Right now I feel more prepared to handle interpersonal conflicts when I enter the working world or even when I work with different people on any kind of projects. In my interactions with my roommates, fellow employees, travel mates and tourists, I have also learnt more about who I am and my preferences after interacting with a wide variety of people. I have come to realize that I am naturally attracted to extroverted, fun loving and honest people as I am more introverted and serious. They give me a sense of energy and lightheartedness that makes the days go by easier whenever I am homesick. In learning about interpersonal relationships, I have also come to realize more than ever the importance of religious and cultural sensitivity. A Mormon employee I know was deeply offended when my friend made an insensitive comment that confused the fundamentalist Mormons with other Mormons. That showed me the importance of having a wide knowledge of foreign cultures instead of basing one's opinions on popular stereotypes.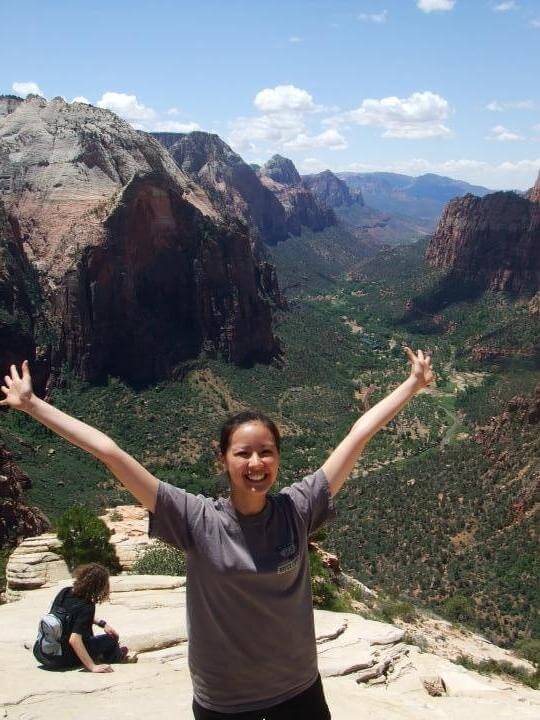 Interestingly, even though I signed up for this program expecting to learn more about other cultures, I ended up learning more about my culture and who I am. Being plucked out of my familiar environment in Singapore meant that I could see clearer the distinctiveness of my country's culture as I contrasted it with other nations'. Ironically, it is when I am most far away from home that I understand my homeland better. While many of my fellow employees come from other countries that have monolithic cultures, I come from a city state with multi-ethnicities and languages. This fascinates me because I have come to appreciate Singapore's global position much better as I have seen how Singapore or Singaporeans can truly be a bridge between the East and the West. Because English is our administrative language, many Singaporeans are comfortable using it, including myself. Thus, I am a communication link at times between the other Asians and the Americans. When I hang out with my German and Taiwanese friends, at times I have to help different parties translate a certain word, or to explain things when one party does not understand the other. This makes me feel proud to be a Singaporean as I have come to realize and appreciate the uniqueness of a Singaporean identity.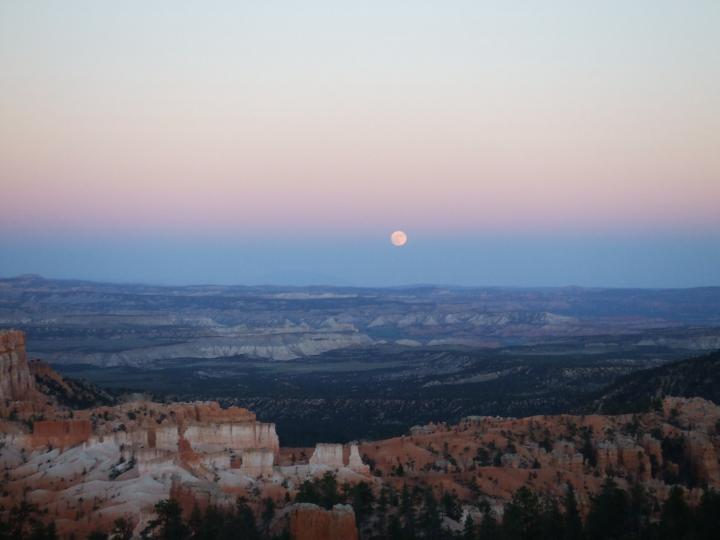 If I had only one wish, which was to gain a better international cultural understanding, that was fulfilled and I would have been satisfied. However, I had two wishes, and the second one was just to be able to enjoy the beauty of nature away from city life. That wish has been thoroughly fulfilled here too. Hiking has become a normal part of my life as I explore Bryce Canyon National Park and the surrounding areas. It is a wonderful thing to be able to hike in silence and to be awed by the majesty of the hoodoos at every turn of the trails. Hoodoos are unique pinnacles or spires carved by the forces of rain, wind and erosion. It has been a real treat to be able to walk to the rim at any moment just to stand amazed by the brilliant colours of the canyon. However, it can get boring to stay in one place for too long and that is why I really appreciate the company employee trips. On these trips, I had the opportunity to watch a play at a Shakespeare festival, go shopping, visit a cool wildlife museum, and of course, go on more hikes! On these hiking trips, I found myself taking on challenges I had never thought I would be able to, like taking a strenuous hike up a mountain 1488 feet high, finding our own trail up a 152 feet high arch, and jumping off an 8 feet high rock into a swimming hole. My favourite trips were the trips to other National Parks, such as Zion National Park and the Grand Canyon. I had never dreamed or imagined that such dramatic beauty could exist, but know I have seen it with my own eyes!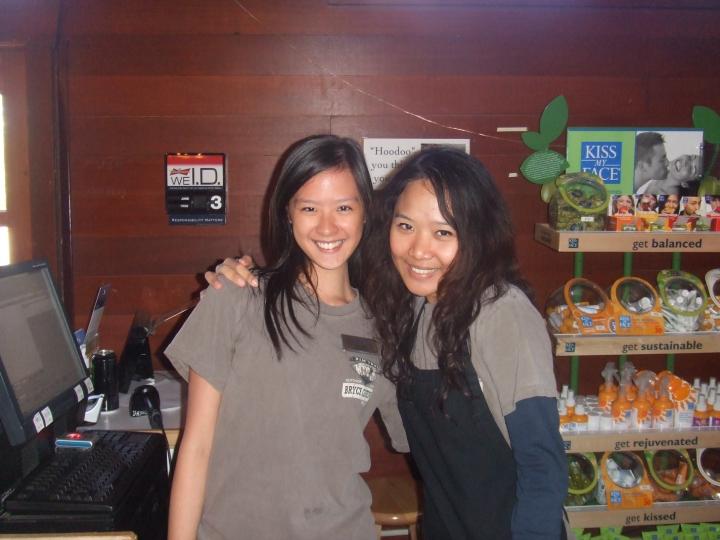 My favourite nature experiences here have been astronomical, literally-speaking! Bryce Canyon is the best place for astronomy in the whole of North America because of its clear, unpolluted skies! Having lived in a city all my life, it is a real treat to be able to look up into clear skies where the city lights do not obscure my view of the stars. At one of the ranger programs, I could look through telescopes to observe Saturn, the moon, galaxies and unique stars! I can hardly describe how delighted I felt!  But that was only the beginning. On one of our camping trips, we were surprised by a sudden spark across the sky that looked like a green, blue and orange firework. It was only after I talked to a ranger that I found out it was a bolide, which is an astronomical event similar to a meteoroid or a shooting star! It was but part of the build up to the meteor shower we experienced weeks later, during which I could view many shooting stars within an hour from the canyon's rim. It was simply magnificent!
As I write this article, my summer at Bryce Canyon has not ended. I am leaving in a week! Though I have made short and fun trips out to Las Vegas and Salt Lake City, I have many more cities to visit after I leave this place and I'm really excited about it! Would I recommend the Work and Travel Program to others? Not if they are afraid of adventure, risks and the unknown. But if they are humble and willing to learn, adventurous and fun loving, I'd definitely say this is a summer experience worth having!