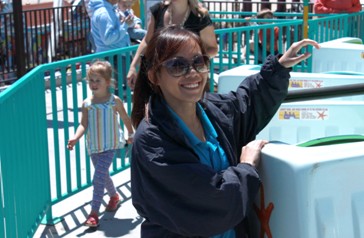 There's this film I watched during Literature lessons when I was 15; Dead Poets Society. It is about an unconventional teacher who taught a class of boys about Carpe Diem. Loosely translated, it means to seize the day and live life in the present.
It struck me hard, the message behind the film, but I never did seize my day.
I first learnt about the program through a close friend who joined WAT 2009. She almost couldn't go due to the outbreak of H1N1, and initially, many of us couldn't comprehend her stubborn and seemingly brash resolve to get herself there as she was due to depart when H1N1 was at its peak in the States. She went ahead despite the general consensus amongst family and friends that it wasn't worth the risk, but then I saw how radically her perspectives in life changed because of work and travel and how determined she has become.
---
And so, at 20, I am graduated from Polytechnic and it is time to decide what comes next, but not before I see for myself how a WAT experience can bring out so much within a person.
Turns out that this experience was more than I had ever expected, as it must have been for all the other people who have done work and travel. Don't get me wrong. When I first arrived at Santa Cruz, there was the initial shock of small town countryside life in California with seemingly nothing to do. But away form the hustle and bustle of the city, I fell in love with the pace of life, the priorities of the people living in such a community, and got to re- assess the things that are most important to me; my family, friends, and to live life without regret.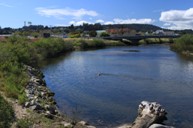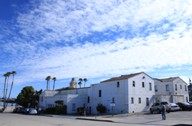 Over here, I wake up every morning to the sound of the waves and sea lions, walk out of the old Spanish courtyard to have the ocean just across the road. The streets downtown are dotted with al fresco restaurants, food bars and a different busker making the street his stage at every corner you turn. Cars stop naturally for cyclists and pedestrians crossing the streets. You have the occasional homeless person who hides in a bin and catches you off guard when he asks you to help him get back to Sesame Street a la Oscar the Grouch, and can get your fruits and vegetables cheap from the Mexicans who come in a huge lorry every Tuesday.
This summer, I also became more responsible as a person, not simply because being away requires you to attend to your own needs, but also because when you work on the rides, you know how people who come to the park are placing absolute faith in you as an operator to keep them safe.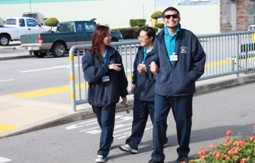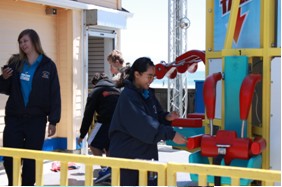 Working at the Boardwalk as a ride operator brought me the most fulfillment in the longest time. I work on the side of the park where mostof the kiddy rides are, and it is heartening to see families come here to spend time together. Because of the nature of our job, we get to interact heavily with the guests. I cannot articulate how much joy you can get from knowing you made someone's day. Of course, there are up and downs at work, but it only goes to teach you how to deal with situations and handle them with tact.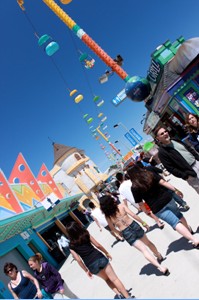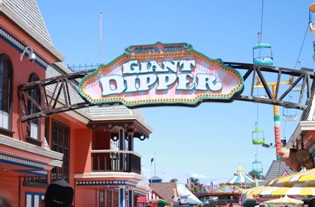 I guess must have gotten lucky, because it seems to me that the Boardwalk is where the most interesting and funny people in the world congregated this summer, locals and internationals alike.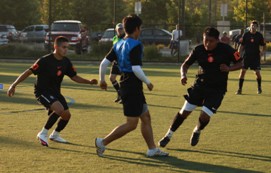 Because all the international work and travel students live around the Boardwalk, we naturally started to hang out as well, from having meals and parties together, to travelling to different places or going to the boardwalk to go on the rides on our days off. That's another of the perks of being an employee. You get discounts everywhere in the boardwalk and can go on the rides for free anytime. You know something amazing is happening when a bunch of Bulgarian guys charge into your room to check their weight on your scale, demand for you to pluck their brows for them and show up with eggs and spaghetti demanding you to cook for them, and when you hang out with the Serbians and Macedonians in the courtyard.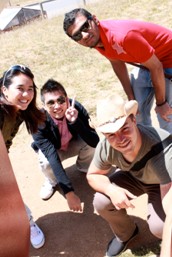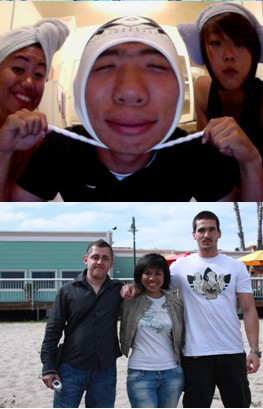 Over here, I've really learnt how to care for myself, and the people around me. As an only child, I've never really had the chance to be around people 24/7. Now, I've gotten so used to having my two roommates who I've kind of adopted as sisters, and so many more international individuals knocking on my door just to see us at the end of the day and hang out. Imagine a mix of more than 20 people from Serbia, Bulgaria, Poland, Singapore, Korea, Indonesia, Macedonia (the list goes on), trying to do yoga and learn languages and greetings (language lessons for free daily!), debating over the similarities and differences in country culture etc. There's no denying how our cultures and lifestyles differ, but matters is that somehow, we always manage to accommodate one another, for we are well aware that this is how we learn and accept different cultures.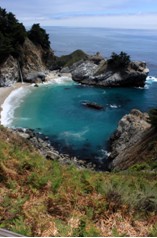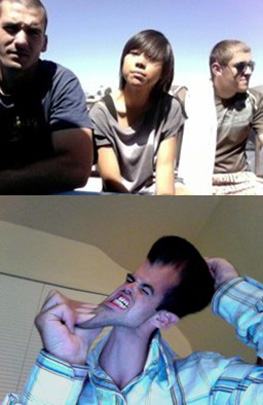 Of course, we found time to travel as well. I don't think any of us will ever forget the many long nights we spent driving to Los Angeles, San Diego, Reno, Lake Tahoe, Big Sur or Yosemite where we hiked for thirteen hours (some more persistent mosquito bites from that particular trip still serve as a reminder daily as well). I'm not even talking about how amazing those destinations were. It was the scenery along the way in the day that took our breath away. There would always be something or another. A painter under the bridge, or strawberry farms along the way. At night, we could briefly stop at rest points along the freeway to look for shooting stars.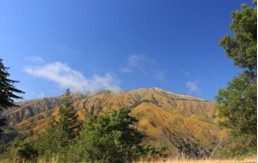 Being here, I know that I have, as a person, impacted the lives of many people just as they have of mine, and that means so much to me to know. It is natural to have concerns about living alone in a foreign land. Is it scary to be a foreigner in a western country? Not if you recognize there's essentially only one race; the human race. Being alone? I made the most amazing friends I'd never have met if I gave in to that fear and hope you won't do so too. What if you encounter mishaps on the trip? Hiccups in my trip had to be resolved, and so they were. But there's a quote from Herman Hesse.
There is no reality except the one contained within us.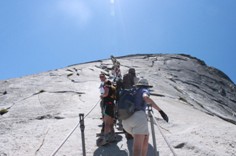 The prospect of whizzing yourself halfway across the world might leave you feeling alone and lost, only if you choose to think so. And I think that is how we become the people we are to be. Through our experiences in life. Is Work and Travel USA worth a shot? Trust me, you'd want it to be a part of your life story.