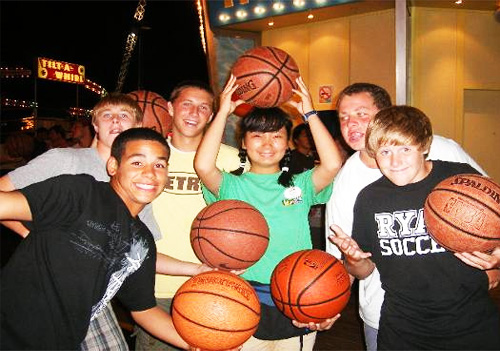 If I have to use one word to describe my three months' working and traveling experiences in America, I would like to say it is—-brilliant! It's the best summer I have ever spent in my whole life. I worked with excitement and enthusiasm, traveled with curiosity and fun and lived with heart and soul. I met lots of friends whom I will definitely never forget for my whole life. The summer itself was short, but the memories will absolutely last forever.
---
I worked in an amusement park in the city of Wildwood in New Jersey where there is sun, sand, beach and boardwalk. It is a great place where people hang out with families and friends in a relaxing mood in a season of romance and fun. Guess what job I'm doing in an amusement park? Not an admission girl sitting in a comfortable office facing a computer, not a ride operator controlling the button of the roller-coaster and hearing the screams of the customers, yet I am an operator—-a game operator, the one who often speaks with a microphone and holds a black spider-man in her hand.

I love my job so much that I will never regret being sun-burnt after I came back in Singapore. "Come on, guys! Welcome to our water-gun games. There is goanna be a winner every race, a prize every time. Always a winner, always a prize. Our seats are open, guns are available. So why not grab a gun and have a try? Guys, check it out and let's see who is goanna be our next lucky winner" I like speaking with a microphone since when I was a broadcaster and a hostess in my junior high school. I like the voice coming from the microphone, the exciting one, the upset one, the calm one or even the funny one. And this time, I was doing an American one. (haha, but definitely not as VOA) These were only small things that made game operator exciting and interesting for me. However, there were lots of other things I got from doing it. Lots of touching stories took place in my stand. I enjoyed

the happiness shared by the lucky winners and sometimes even if they didn't win, I was glad they did have fun. I saw a young boy of about 15 years old made a perfect basketball shoot at the very first try in the so called "Long range" game (where even young professional basketball players may not manage to do that ) and gave the big "Shrek" to his best friend; I saw an lucky old lady smiled so happily like a child when she placed only a quarter on one space but got a big box of "Fun-dip" in the "candy wheel"game; I saw the wild happy face on the young father when his little daughter could throw the dart and popped the balloons in the "balloon dart" game; I met a little boy who gave me a "best friend" wristband in the "fishy fish" game and told me he liked my hair; I met a group of lovely American girls who wrote our names with BFF(best friend forever) on the balloons and asked me to quit my job and play on the shore with them right away; I met another little boy who won three monkeys of different colors on the very first day of my work and interestingly I met him again on my last day of work. I saw so many beautiful and touching moments in peoples' lives. I had the habit of taking a camera with me so that I could record these shining and moving moments when I was working. Now when I look at the photos again, these sweet memories are still as lively as they just took place yesterday.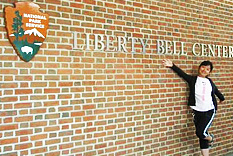 The job was fun not only because I could meet and talk with different people everyday, but also because I really like the colleagues I work with. I learned a lot about my job, the people I work with and the way to work with different people. My colleagues were all international students from different countries with diversified cultural backgrounds. I worked with students from Columbia, Bulgaria, Romania, Scotland, Turkey, Taiwan, Hong Kong and of course America. The working environment was like a mixture of American, European and Asian cultures. One o my biggest take-away points is that it's when somebody really came into the multi-cultural working environment could he truly realize the importance of "understanding and appreciating culture differences". I still remember one of my classical jokes of misunderstanding a Turkish guy for "disagreement" with me when he shake his head to express "yes" as a sign of "agreement" to me. I got used to the warm greeting kisses by the enthusiastic girls from Columbia and now I still miss them a lot. I asked a lot about Dracula from my Romania colleague and my Scottish friends taught me lots of interesting phrases in Scottish too. A true friendship is easy to be formed when there is no gap between cultures. I still remember the day when I was leaving, lots of my colleagues saw me off at the bus terminal. The moment the bus was moving, I couldn't help crying so hard. It was really sad to bid farewell to so many good friends and I hope our future can hold us to say hello again.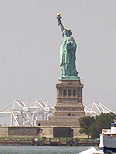 I became more open and confident than ever when working as a game operator. My English was improved a lot by communicating with lots of customers every day and I became better and better in working with different people of diversified working styles and cultural backgrounds. I learned how to manage and motivate people with different personalities and goals from my supervisor who was really a fair and smart American.
Not only the working days were unforgettable, the days when I was traveling with my friends were worth of being cherished too. I still remember the quiet and perfect moment when I was playing the piano in the theological seminary in Princeton University which was like a royal castle of the 19th century; I still remember the exciting moment when we took the "SMU-jumping photo" outside of Wharton School of Business in University of Pennsylvania; I still remember how satisfied we felt when we finished enjoying eating "Beijing Duck" in the Chinatown of Philadelphia which neither of us has tasted for almost two years in Singapore; I still remember how regretful we felt when we were not able to enter the white house in Washington D.C; I still remember how complicated we felt when we were facing the wonder of the world- Niagara Falls and the liberty of Statue; I still remember how motivated we felt when we were walking across the wall street and fifth avenue in the Apple City.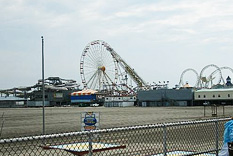 I believe in a Chinese old saying going like this "Reading thousands of books is equal to walking thousands of miles" and it proved to be true on me. The one week traveling experiences was like a lively and wonderful snapshot of American history, culture and politics. My vision was widened a lot and my perspective on the America was deepened too.
I would like to thank CIEE for providing with us such a good opportunity to work and travel the US. Besides working and traveling, living with friends in a foreign country without the care of parents, we became more self-independent and mature. I understand how hard money is earned and how important it is to plan my economy before spending.
Life is really short especially when we are young. Time flies in a blink. For me, it was really the best and meaningful summer I have ever spent because I did successfully fulfilling taking a course, not an SMU summer course, but a course not learned by brain and mind, but by heart and soul. By the way, another "big" achievement of mine was that finally I dare to try the scariest roller coaster with my eyes wide open in the whole ride in Morey's Piers