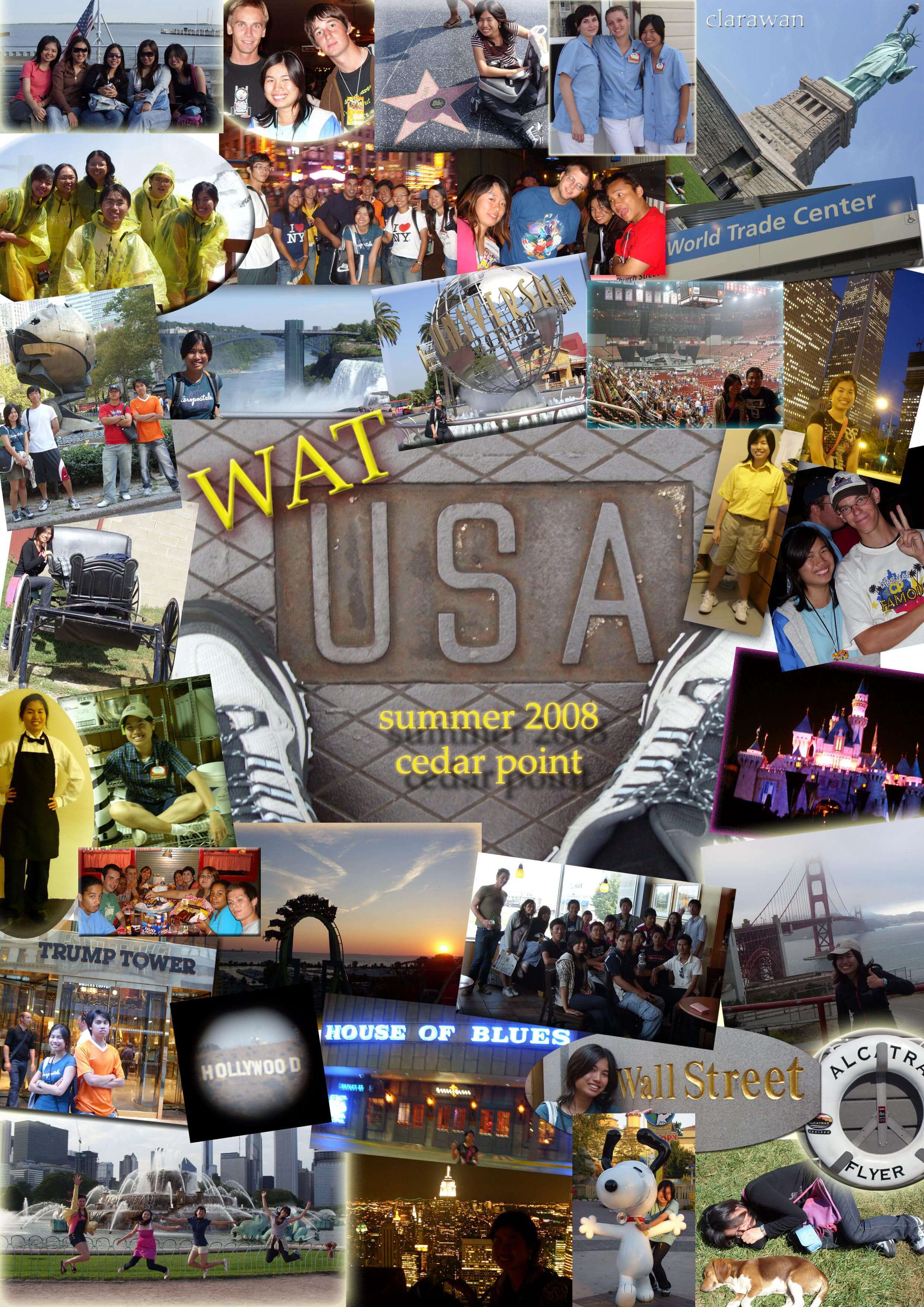 Who would imagine that I would be traveling across the globe and be an 'inhabitant' of a foreign land for almost 16 weeks, at the country's number one rollercoaster amusement park? I wanted to see the 'other side of the world' and this was my only chance. Good feedbacks from my friends who joined the program previously convinced me that it's a journey of a lifetime, something not to be missed. Fear from going the year before, I've finally found enough courage to embark on this journey this year as I turn 21. "Its time", I told myself, for a new adventure. I quickly paid up my deposit and program fees this time so that I would not be able to change my mind!
---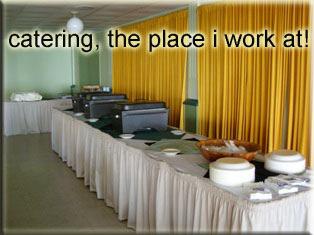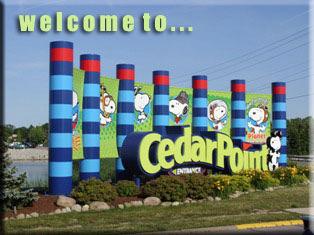 Procedures, Paperwork, Interview, Payments, Planning, and I'm off flying to Cedar Point Amusement Park, Sandusky, Ohio to work for 14 weeks and travel for another two. I did not kick off with a good start though. My first four days at CP was one of my lowest moments of my trip as my luggage was delayed in transition and I had to live on by with whatever I had, not knowing if I will ever see my grey luggage again. I could only pray hard that it was not lost as I tried to recover from jet lag while adjusting to the American culture. Fortunately soon enough, my luggage arrived and everything took a turn for the better from there after.My work location was catering where we catered buffets for both small and large groups of guests. Working at catering did not give me the best working hours. Our schedule was based on the number of events that we were catering for, which wasn't really a lot except for the weekends. Many of my friends wanted to transfer out to other departments but I decided to stay on due to the fun working environment I was at. Having said so, the limited working hours was actually a blessing in disguise. It allowed me to work extra hours at a wide range of departments elsewhere around the park which includes park sweeps, restroom attendant, cashier, food preparer, wagons, housing attendant and even at the laundry department. This has allowed me to learn a little bit more on how the Cedar Point park operates. At catering, we had to cater for thousands of guests at a time. Some of our tasks include handling the pop machine, refilling the food line (steward), and collecting tickets for the marketing department. Besides that, we had to prepare the venue for the event by setting up the food line and decorating it, and also ensuring that the venue is clean. One of my highlights of working in catering was when I had the opportunity to cater at a private party for Mr. Richard Kinzel at his house. Mr. Kinzel is the CEO of Cedar Fair Entertainment Company and it was a privilege to be among the selected four caterers. At that event, we had a rare opportunity to meet Mr. Kinzel and his family, and also the top managers of Cedar Point.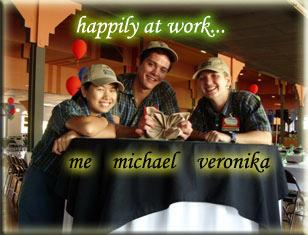 At Cedar Point, it felt like a melting pot of cultures and nations as many of the employees came from different parts of the world. The friends I made include the Americans, Czech Republicans, Colombians, Taiwanese, Chinese, Turkish, Slovenians, Singaporeans, Indonesians and even Malaysians. We hung out a lot together, often going out for meals, shopping, going on rollercoaster rides, traveling together, going to church or even just laying on the beach behind the park. It was tons of fun being with them and it was the start of the bonding of friendships that would last a lifetime.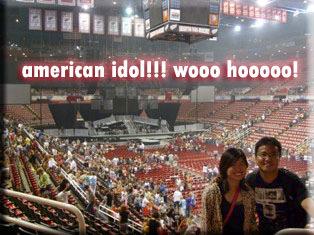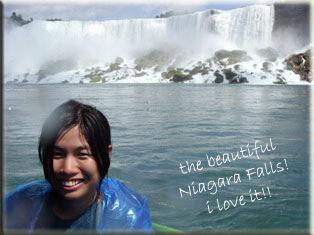 Another exciting part of this WAT program is the traveling of course! I visited some of the most beautiful andfamousplaces in the United States. During my stay at Cedar Point, I visited Cleveland, Chicago, the Amish Country, Put-In-Bay, Michigan and the Niagara Falls! In Detroit, Michigan, a group of us went to watch the American Idol Tour where I got tosee my favourite singers performed live for two whole hours!! I'm an avid follower of the American Idolcompetition which is shown on our cable television here in Malaysia and I've never failed to watch it every year. Therefore being able to watch them live was probably the most exciting part of my entire USA trip as it is a dream come true. We even got to see the Idols closed up while they were signing autographs for the fans.  Besides that, the most beautiful place I visited in the US is the Niagara Falls, one of theseventh wonders of the world. The view and scenery of the falls was spectacular and simply breathtaking. Visiting this place makes me want to come back again next time!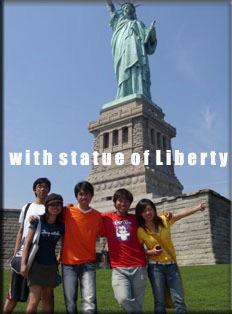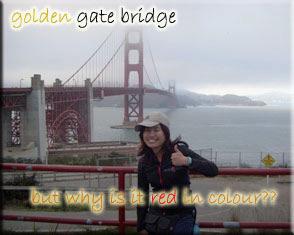 At the end of the 14 weeks of work at CP, it was time to start on our 14 days journey around the United States and Hong Kong. We started of by driving ten hours to Atlantic City for some outlet shopping and to visit the casinos there, anddrove another two to New York City where we visited the Rockefellar Centre (which gave us a 360 degrees view of New York City),Times Square, the Statue of Liberty, Wall Street and the NYSE, the Empire State Building, Central Park, Trump Tower, the World Trade Center site, walked on the Brooklyn bridge and even managed to catch a stand up comedy show at Times Square Comedy. Next up, we flew from New York to San Francisco on a six hours flight. At San Francisco, we visited the famous Alcatraz Prison, Fisherman's Wharf, Coit Tower (which gave us a splendid 360 degrees view of San Francisco) and walked on the San Francisco Golden Gate Bridge! We also sat on the famous cable car and zero emission gas buses. San Francisco is one of the most gorgeous places to visit. We then took a greyhound bus to Los Angeles where we had another 3 exciting days! We went to Universal Studios, Disneyland and California Adventures, Hollywood and Beverly Hills. I had the most fun in those three days. After 11 days of traveling in the States, it was time to head back to Malaysia where we stopped by Hong Kong for another two days. Boy, it was tough getting used to the humid tropical weather again.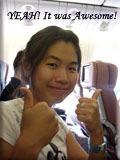 Traveling to the places mentioned above was really an enjoyable time. We did what we could since we had a constraint of time. Some of the events which I'll remember are getting hit by a deer while driving back from the Amish Country, getting a fine ticket at New York City, spending my first Fourth of July in USA, carrying my entire luggage to all the states I travelled to and many more.
It was really a good decision to join this program this year as it is one of the best experiences in my life so far. Without this program, I would never have imagined that I will be able to work in an amusement park and travel in the USA. It is truly a once in a lifetime experience, one that I will never regret going. It has benefited me in many ways, it helped with my maturing process, widened my view of the world and also taught me how to live and travel independently. Although I did not manage to breakeven, the experience I gained is more worth it than the cost I had to pay. Well, my friends did not lie to me when they said it was a journey of a lifetime, and so this is my testimony that it's true, and definitely a recommendation to everyone out there who craves for a whole new experience. I would like to thank CIEE, Cedar Point Amusement Park, Speedwing, and of course my parents for supporting my decision to join this program. If given another chance, I certainly would love to go again. Next year, New Zealand, perhaps? :p
Thank you!
CLARA WAN