---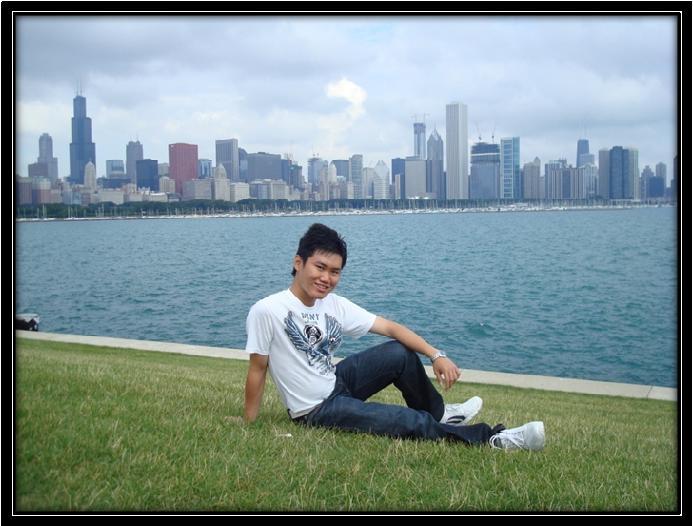 If I need to conclude my whole work and travel USA experience in one word, it would be 'fantastic'! This trip has changed my personality a lot, also deepens my knowledge and broadens my view and experience. As I was born in poor family, travelling outside Malaysia was like a fantasy for me as a student. Finally, my dream had become reality because of the work and travel program. Why won't I want to go as I have the opportunity to work and earn money in US to cover all my living and travelling expenses there? In order to fulfill my dream and after being encouraged by my friends, I decided to join this Work and Travel USA program. After being interviewed by the US employer, I was assigned the job in the merchandise department at Cedar Point Amusement Park, one of the largest and most well-known family of amusement parks in the world.
The night before 28th May 2008, I could not sleep at all. I kept tossing and turning on my bed hoping for the sun to break the dawn. I was overwhelmed with excitement thinking of the unprecedented trip to United States of America, which is so far away. Besides, this is also my first time to fly in an airplane and travel overseas. On 28th May 2008, I embarked on the journey to US. And I get the chance to stop by many places like Singapore, Japan, Chicago and Cleveland before I arrived at the destination.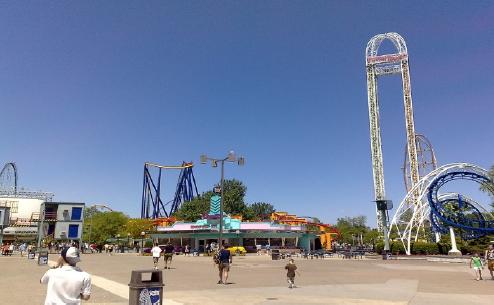 By the time I reached Cedar Point, I was really amazed by the skyscraping roller-coaster. And there was not only one, but a few of them! I could not wait for second day to try all the rides. But I needed to wait for the next morning to process in with the human resources office and I got my employee tag there.
I was arranged to work at Frontier Town trail cart near Thunder Canyon water ride. I sold bags, towels, flip-flop, T-shirt, tank top, shorts, socks, disposable camera and more in my cart. Among all the carts, handling my cart is the most tedious as all the price of the goods is not in round number, with no cash machine to ring the sales. So, I need to do math all in my head when ringing the sales and giving out the money change. This is a big challenge for me as I need to ensure that the amount of the money in my cash bag will tally with the amount of items I sold that day.Sometimes when it is raining or whenever they need people in other places, I will be transferred to other shops, such as Cedar Creek Trading Company, CP shop, Emporium, Sandcastle store, Glass House, Camper Village store and others. Then, I got the chance to use the cash machine! No more head calculations. I have learnt how to deal with customers and practice courtesy in front of everyone. The phrase 'Customers are always right' has often been kept in my mind when I need to deal with fuzzy or demanding customers by helping them searching for the items and solving their problems. I would feel happy and relieved when the customers thanked me sincerely with a big smile after their needs are fulfilled.

Besides that, my job is to restock the display items and use my creative idea to decorate and arrange the items in the shop in order to make it tidy and attractive. Furthermore, I also need to be informative enough to give directions of places in the park when being asked by the customers. Sometimes, I also need to report the shop condition and problems to the supervisor and manager. During the interaction with customers, colleagues, supervisor and manager, I was able to practice my English and build up my social skills. At night I would work extra hours by selling the 'light-up' things. I felt happy playing the sparkling gun, wearing the demon horn, and fighting with the cute kids using the saber swords like those in Star Wars movie. The experience was really unforgettable.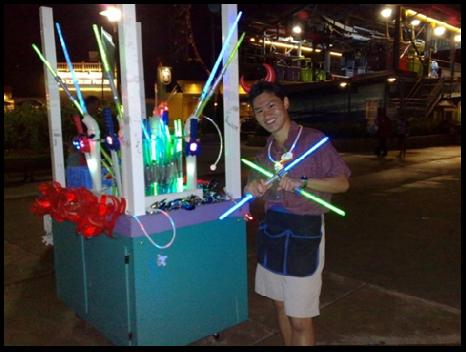 While working at Cedar Point, I did not forget to fraternize with the people. My colleagues came from all parts of the world, namely America, Singapore, Malaysia, Hungary, Taiwan, Turkey, China, Columbia, and others. Befriending them, I learnt a lot of their culture, language, country history and geography and so forth. For example in US, they normally use words like flip-flop instead of sandal and fanny pack instead of waist bag. This was really interesting for me to learn that after I had been there. They are all very friendly and helpful. I miss all the friends there and I still keep in touch with them.

The day my contract ended, I was so touched that all my friends came to my room and organized a farewell party for me. They gave me some souvenirs and exchange our contact numbers and home addresses. We hugged each other and I actually cried. As deep in my heart, I knew that we will not be able to meet up so easily in the future.
My travelling also plays an imperative part in my entire USA journey. From itinerary, hotels booking, to searching for the local famous delicacies and tourists spot, I had to squeeze in as many places as possible while traveling with the minimum cost. This was my aim and I managed to achieve it. I went to Chicago, New York, Washington DC, Los Angeles, San Francisco, Las Vegas, Grand Canyon and Niagara Falls! On my way back home, I stayed over at Taipei during my transit. And I still could bring back some money. This is what I am so proud of although the trip was very tiring. It was worth as I really learned a lot of things and explored the unmistakable beauty of the natural surroundings and modern skyscraping buildings and statue in US.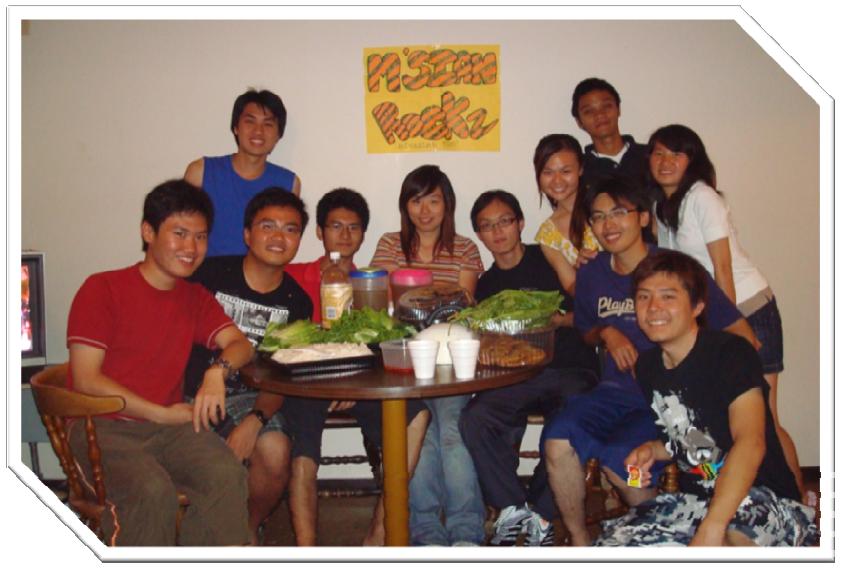 All good things must come to an end. As much fun as I had with my friends and colleagues in Johnny Rockets and Cedar Point, it wastime for me to leave. As I came back to the Restaurant to bid farewell to my colleague, my supervisor started clapping his hands and all my colleagues followedsuit and even the guesst applauded and cheer. I was touched even though I was the only Asian working in Johnny Rockets for that season and yet I was still so welcomedamong them. I struggled to fight back my tears as I stepped out of Johnny Rockets with a heavy heart. This place will always be a second home to me and I will always be part of the "Rocketiers" family.
I felt astonished when I visited 2 of the 7 wonders of the world, Niagara Falls State Park in New York State and Grand Canyon National Park in Arizona State. The breathtaking view was so exhilarating. I get many great vantage points from different parts for shooting as each of them seem unique and beautiful. Imagined how excited I felt to have been to 3 of the top ten tallest buildings in the world, 101 Mall in Taipei, Sears Tower in Chicago and Empire State Building in New York City. At the top of the world, I felt like I conquered the world.
I could expect the unexpected when visiting New York City and the unexpected is more fun when I am not expecting it. I still remember standing in front of the Statue of Liberty, walking up Times Square, resting in the middle of Central Park and stepping into the busiest Grand Central Terminal. Every place that I could only see from movies is unexpectedly shown up in front of me. I was both surprised and excited to see this New York cityscape.
In Washington DC, I felt disappointed because I just only saw White House from far. At Universal Studio, Hollywood, it was very fun to go behind the movie scene and reveal out some special effects. The Golden Gate Bridge, Fisherman's Wharf and the Alcatraz were also my favorite tourist spots in San Francisco. I was very excited gambling for the very first time in my life at a casino in Las Vegas, the Entertainment Capital of the World. By the way, I like Chicago city the most. I feasted my eye on the picturesque of the city as they were reflected and displayed on the Bean in Millennium Park. These memorable travelling experiences are unforgettable and irreplaceable.

For the first time I experienced new environment and cultural differences that I can barely accustomed to at first, yet felt new and interesting after I got used to it. I learned to be independent and think critically and creatively when solving the problem in my daily live because I was pampered a lot before. The most valuable lesson that came from this work and travel USA experience is although we all are different; we share so many common needs and feelings. We cannot appreciate that except through personal experience. Last but not least, I would like to thank Speedwing and also CIEE for giving me the chance to explore and discover this new world. There is nothing about this program I would complain about and of course I already recommended my friends to join at least once in a lifetime. How about you?