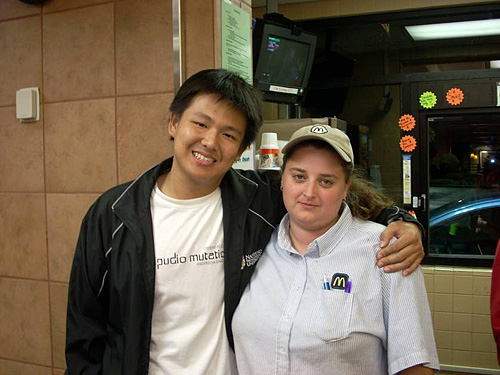 About a year ago, I registered myself in the Work and Travel USA program. I have decided to participate in this program just because I want to see the States with my own eyes. I asked myself then, why wait till I graduate to earn my living and travel overseas when I can do it now.
I can still feel the thrill and excitement on the afternoon of 8th May 2007. With one big luggage, a backpack, and a few hundred dollars in pocket, I boarded an Airbus A340-300 from Singapore to Taipei and a Boeing 747-400 en route to Los Angeles. I was very excited because it was my first time going to the States and also my first on a longhaul flight.
I arrived at Los Angeles International Airport (LAX) at around 7pm on the same day itself. After clearing the immigration process, I proceed on to catch my connecting flight to Cleveland, Ohio together with my friend. When we reach Cleveland, we took the train to downtown in order to catch our Greyhound bus to Sandusky. During the transit time in Cleveland, we manage to explore part of the city. After that, we boarded the Greyhound for a short trip to Sandusky where our employer picks us up at the bus station to our employee housing. We were processed in and collected our uniform on the same day and we are expected to report for work first thing in the morning.
During the first ten weeks in the States, I work as a room attendant in Hotel Breakers, which is part of Cedar Point Resorts in Sandusky, Ohio earning USD 6.85 per hour plus 50 cents per every hour worked. After five weeks, I was promoted as a Supervisor and my wage increased to USD 8 per hour. During my work stint in Sandusky, I also worked at McDonalds for a short period in order to earn more money for savings and travel purpose later.
In Breakers, I learn how to make up the whole room from making a bed to cleaning the bathroom. In a day, I will usually make an average of nine rooms. I'm usually entrusted with the suites because my supervisor feels that I'm doing a great job. When it is the peak of the season, I am required to handle even more rooms. It can be tiring but nevertheless, I feel the satisfaction after completing my list each day.
When I was promoted, my responsibility became heavier. I would have to ensure that the rooms are properly made. I learn to manage co-workers and staff. I have to admit that it is not an east role to play. However, it has made me a better leader and person. I have become a better listener. I also learnt to assess situation in a different perspective.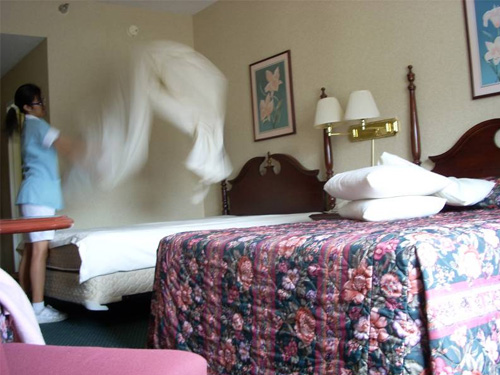 At McDonalds, I started off at the grill section where I learnt how to fry fries, nuggets, and crispy patties. Then, I move on to the drive-thru section and later on to the front counter. In all these different sections, I learnt different aspects of carrying out McDonald's business. In the drive-thru section, it's all about service and speed. I'll have to smile and practice the basic courtesy to every customer that I attend to even when they are unpleasant. I learnt the truth of a famous proverb that "customer is always right". When I was working on the cash register, I'm expected to take order, collect payment, and give my best smile to every customer. By working here, I learnt that wherever one works, there are usually groups of unpleasant customers who always give you trouble but nevertheless, I still have to present my best smile and be polite to them. There are also customers who actually make your day when they joke with you or actually thank you with their best tone.
It was a challenge having two jobs at the same time. Not only that I have to be responsible and accountable to my superior and management in both companies, I have to ensure that there is no conflict on interest. Despite having to work long hours and having less hours of sleep, I have to remind myself constantly to have proper meal and take good care of my health. At times, I do have my ups and downs but I persevere. Such sacrifice was rewarded at the end of my working contract where I earned USD 3700 after tax deductions.
During my stay here, I've befriended a lot of new friends from different part of the globe whom I am still keeping in touch with. Apart from friends from South East Asia, I made fiends with people from Europe, as well as Americans. I find most of them to be friendly and helpful.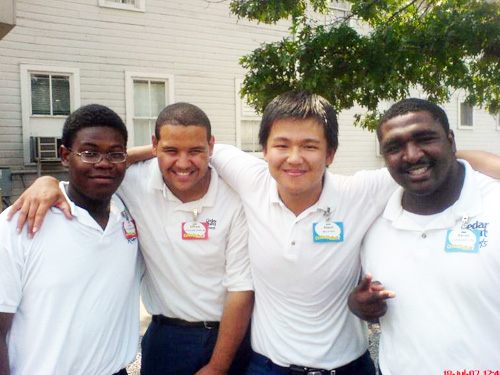 I usually hang out with my colleagues after work to know them better and learn about their lifestyle, culture, language, and their home country. For example, I just realized that the Americans have a different of pronouncing the word "mayonnaise", "maintenance", and "continental". Theirs is like the shorter way of pronouncing the same word as compared to ours
While I was in Sandusky, I actually have my own American family. I was introduced to them by my employer. They are Mr. and Mrs. Lendrom and they treat me really well. They have a nice, huge mansion with three dogs and two horses of their own. I learnt a lot from them especially during dinner time where we discuss nearly everything ranging from the States' politics to Singapore's multi-racial community.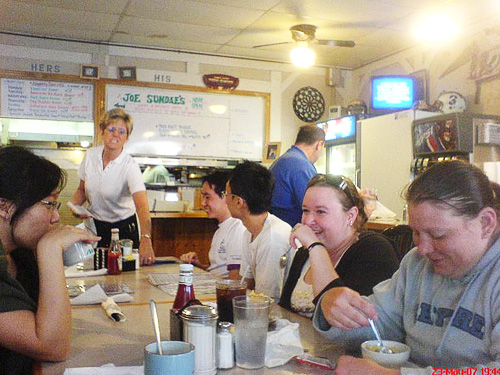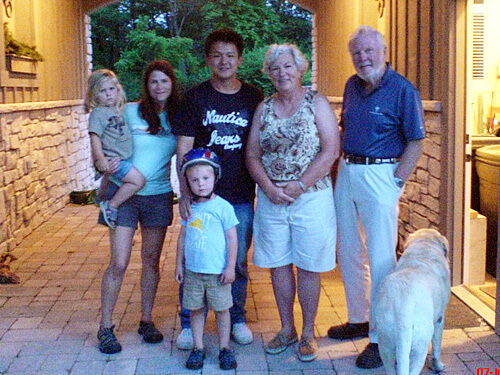 At the end of the working contract, I have the luxury to travel to six cities in the States namely Chicago, Orlando, Boston, New York, San Francisco, and New York. Prior to this trip, my friends and I carefully planned our itinerary and searched for the bet deal for accommodation and transportation in respective cities. It was time consuming but by the end of the trip, we were glad that most of our plan went well. We even had a good bargain on car rental where we rented a SUV in Boston.
We enjoyed ourselves in Chicago where we get to see Navy Pier, and the Hancock Observatory Tower. We also get to sit in the 'L'. We even had a great cheesecake indulgence from 'The Cheesecake Factory'. I have never tasted such tasty cheesecakes before and there are varieties of cheese. Most importantly, these cheesecakes are all freshly baked.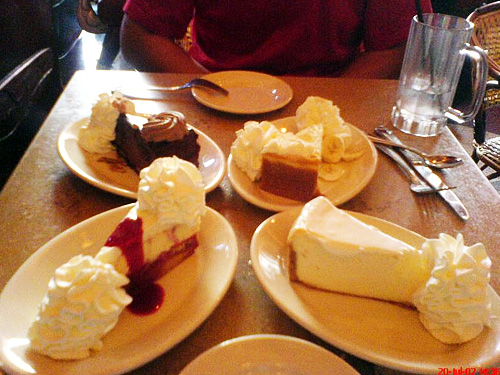 In Orlando, we spent a few days checking out the factory outlets at International Drive for good bargains. We managed to spend a day at Universal Studios. I must compliment that this is a marvelous tourist attraction! I love the exhilaration of the 'Twister' movie set and the 'Terminator 2' show.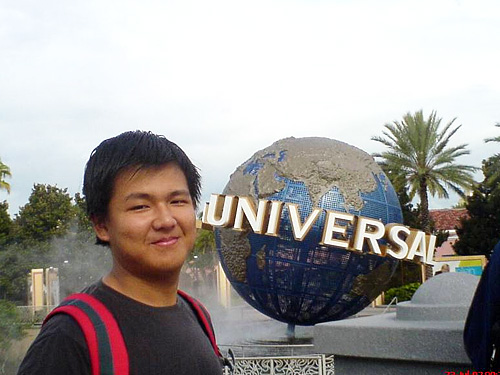 In Boston, we couldn't get a room for that night so we ended sleeping in our rented SUV at the parking lot of a hotel. While we were there, we visited the two most prestigious education institutions in the States, that is the Massachusetts Institute of Technology (MIT) and also Harvard University. We drove around Boston for the rest of the day, anxiously waiting to proceed on to our next destination that night, the Big Apple, New York City (NYC).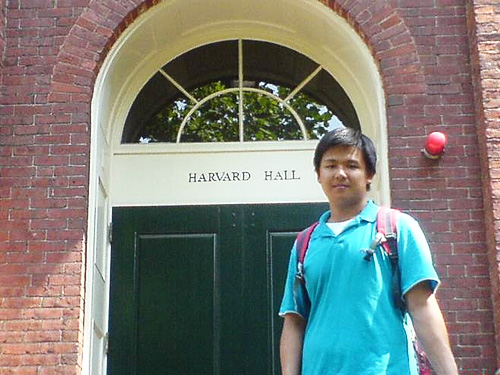 Upon arrival in NYC, we checked-in at our accommodation at 32nd St. by 5th Avenue. The next morning, we had the famous New York Breakfast which served toast, ham, eggs, and its famous home fries. Although simple, it is simply a hearty, delicious, and inexpensive meal to start your day. We spent our day by 'conquering' Times Square and the most of Lower Manhattan. Nonetheless, we didn't make it to the Ellis Island where the Statue of Liberty is due to time constraint.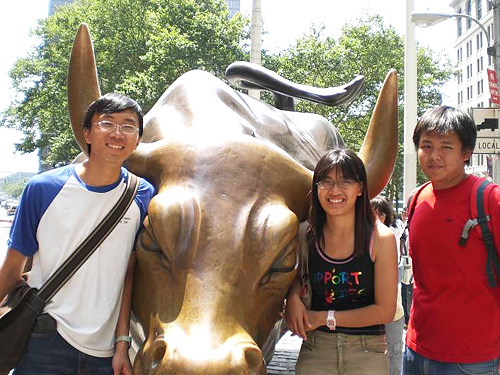 Next, we flew to San Francisco on Midwest Airline. I simply enjoyed my flight with Midwest because their seats are comfortable coupled with their generous legroom. Also, their freshly baked chocolate chip cookie is definitely a must have on their flight. Having visited the six cities, I can conclude that I like San Francisco best. In my opinion, it offers the spectacular scenery, unique geographical contour, and great weather. In San Francisco, one can also find a lot of affordable and yummy food. That includes cheap dim sum in Chinatown. We rented a Dodge Caliber while we were there and crossed the Golden Gate Bridge to the Golden Gate National Recreation Area before heading towards Los Angeles.
On the way down to LA, we pulled over at one of the Ivy League University, Stanford University and also Intel Museum in Silicon Valley. Due to the time constraint, we only visited Hollywood Walk of Fame and Beverly Hills. We also experienced the nasty traffic jam in LA which is a daily routine for the residents there.
I flew back to Singapore on the early morning of 3rd August 2007 from LAX with a heavy heart. There is just so much to do in such a little time and it felt as if I left my soul back in the States. I have a strong determination to go back there again if I'm given another chance to participate in this WAT USA Program.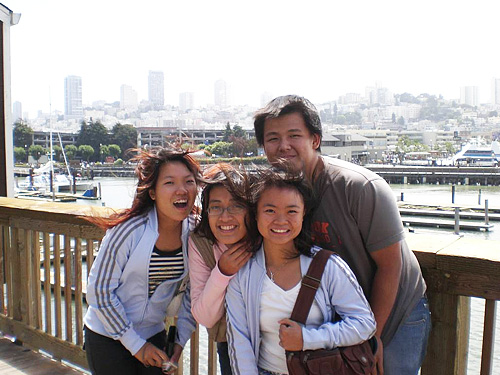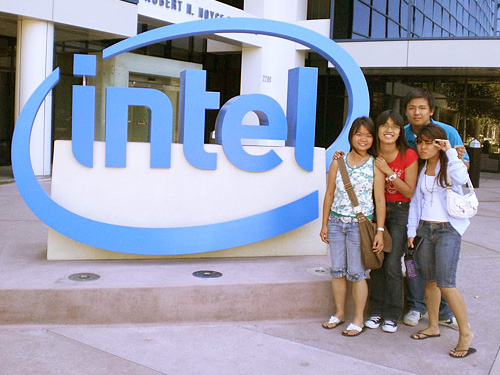 After the trip, I reflected on my whole experience while I was in the States. I have realized that I'm much better at making decisions now. In whatever situation I am in, I'm able to be in control and stay in focus. I learnt that it takes a while to build trust and only a second to destroy it. In order to gain something, you will have to work hard for it. In order to work hard for it, it takes motivation and perseverance. I begin to appreciate what I have and who I am.
I wish to thank the sponsor and organizer of WAT USA program who has offered me all these valuable and priceless experience and exposures. I feel blessed to be given such an opportunity because I know it is not cheap to travel and it is not easy to be able to work in the States with all the necessary documentation.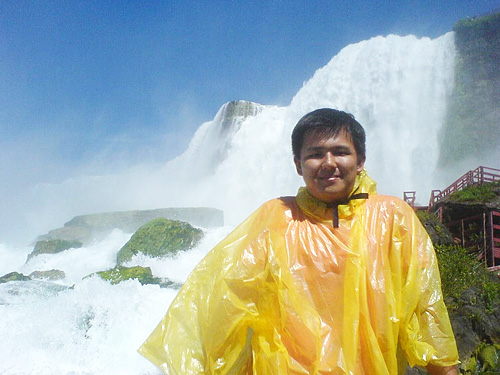 Last but not least, I will definitely recommend this program to my friends. My friends are so envious when I share with them my working and traveling experience in the States. Most of them are already interested to sign up for the next WAT USA 2008 program.