I opened my eyes and peered dreamily out of the window. "Where are the chirping of birds, the rustling of leaves and the gentle swooshing of swift-flowing waters?" I shook my head as I dragged myself to the bathroom. Morning after morning, the same cycle repeated for a week or so after I returned from the greatest adventure of my life. Fleeting thoughts of escaping this concrete jungle and flying back to paradise crossed my mind a thousand times.
---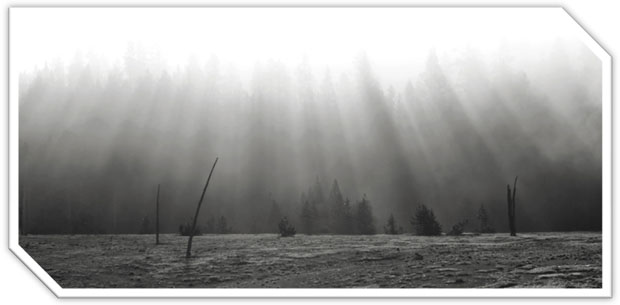 So where is this paradise that had captured my heart's attention so tightly? It is none other than Yellowstone National Park. A magical place unfamiliar to our part of the world, a place where nature meets man and one can only stand in awe of its beauty.opened my eyes and peered dreamily out of the window. "Where are the chirping of birds, the rustling of leaves and the gentle swooshing of swift-flowing waters?" I shook my head as I dragged myself to the bathroom. Morning after morning, the same cycle repeated for a week or so after I returned from the greatest adventure of my life. Fleeting thoughts of escaping this concrete jungle and flying back to paradise crossed my mind a thousand times.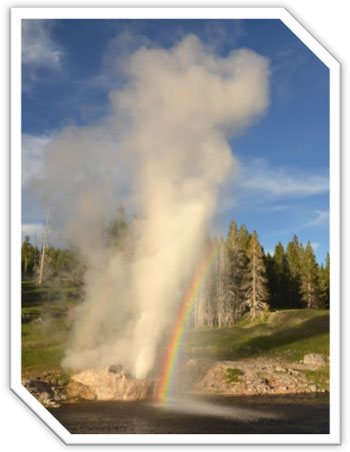 Yellowstone National Park, being the world's first national park, is the birthplace of the national park concept, which was subsequently used all around the world. Its total land space covers 8,987 square kilometers, which is around 12 times the size of Singapore! Situated in the caldera of an active super-volcano, it is no surprise that it is home to the largest number of thermal features gathered in one location! Rainbow-colored hot springs, erupting geysers, exploding mud volcanoes, a giant lake, waterfalls and a majestic canyon are one of the many unique natural features of the park. Bears, bisons, elks, moose, wolves, coyotes, foxes, mountain lions and many other creatures roam the land.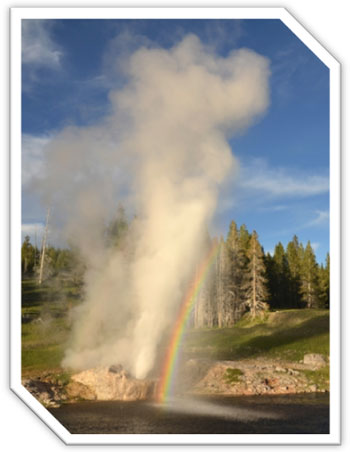 I was extremely fortunate to be given a chance by Speedwing to live and work in that paradise for two months through their well-designed Work & Travel USA program. So what spurred me to participate in the program?
I would say that it was a combination of reasons that shaped my decision to sign up for the program.
Adventure. Spending twenty-one years of my life in the beautiful island of Singapore had got me wondering what living life outside our peaceful shores will be like. Then, a brilliant idea struck me! Why not buy myself a plane ticket and embark on a 3-month long adventure to a foreign land? That moment I knew Speedwing's USA Work & Travel Program had everything I was looking for and would give me this fine opportunity to embark on this adventure I was looking for.
Cultural exchange. As a social sciences student, I had always been fascinated by different cultures and their ways of life. Also, I was very interested to find out what living in a liberal environment like that of the US would be like. Furthermore, I had always wanted to experience different working cultures. Speedwing's program convinced me that I could achieve all of that at once through their program, and I was not let down one single bit!
Lastly, as a nature-lover and an avid landscape photographer, it had always been my dream to stay in a national park. I wanted to be immersed and surrounded by the beauty of nature everyday. Also, I knew that only by working at the national park could I have sufficient time to explore its beauty and capture it in its fullest glory to share with the world. Unsurprisingly, Speedwing's program was too enticing to keep me away from not signing up! I did not hesitate one bit and submitted my applications with no regrets.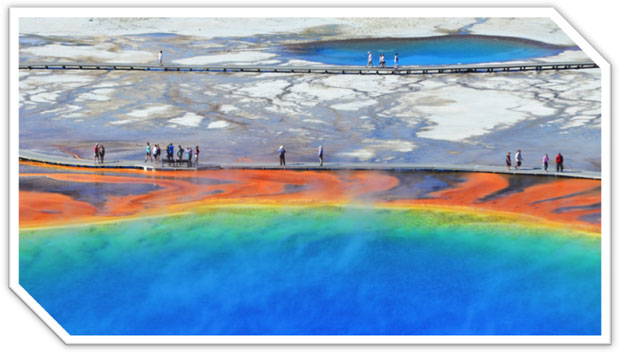 There were many experiences during my Work and Travel journey that left a deep impression on me and influenced me in one way or another.
This 3-month journey was a test of independence for myself, as I had not been away from Singapore by myself for this long a period of time. Like many other participants, we had no clue about the new environment that awaited us. I recalled during the 3hour long drive we had to take into Yellowstone National Park from the nearby town of Bozeman, all eleven of us were both nervous and excited about what lay ahead! It didn't take us long to find out that we were about to have the best summer of our lives!
I was thankful to have been given an opportunity to work as a retail assistant at Old Faithful Lodge's gift shop, a position coveted by many. Old Faithful Lodge gift shop is the busiest and largest gift shop they have in the park. It had a rather unique location, which was right next to the world famous 'Old Faithful Geyser'. Every 92minutes, the geyser would shoot a huge jet of water about 100-180 feet into the air, much to the amazement of up to a few hundred people gathered around it!
My job scope as a retail assistant covered a wide range of tasks such as stocking products, assisting customers, cashiering and many more. Since it was my first time working in the hospitality sector, I knew I had to put in much more effort. Furthermore, being the only foreigner meant I had to read up more to match up with their knowledge of American Culture and the park's history. Despite the disadvantages I had at the start, I chose not to let it discourage or deter me from giving my best at work. My colleagues were very encouraging and taught me whatever I needed to know. It did not take long before I was fully settled into my new job position.
During the two months of work, I found myself to have adapted significantly to the American culture and became highly proficient at my job. Also, I realized that I became more vocal and confident in engaging guests from all over the world. My bilingualism proved to be a great asset, as I was often asked to serve as a translator for the Chinese tourists. My interpersonal communication skills grew by leaps and bounds and it was reflected by multiple positive feedbacks given by customers. I had also learnt many other soft skills, which were crucial in the hospitality sector. I felt very encouraged when both my managers and colleagues praised my excellent work ethics. My efforts had paid off. My manager often joked with me that she would break into my room one day to steal my passport, so I could never leave the US and work for them forever.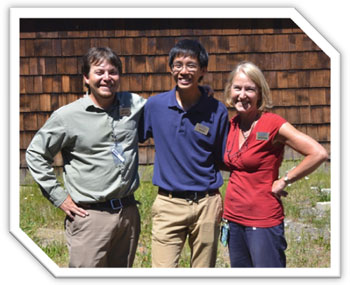 What left the deepest impressions on me were my manager's leadership and managerial styles that truly inspired me. I learnt from them what it meant to be an efficient leader in the workplace. I saw how their flexibility and willingness to listen had formed a strong and united team. They always had our welfare in mind. Most importantly, they were patient, encouraging and never took anyone's efforts for granted. I recalled an evening when my manager was overwhelmed by a new shipment order and I had volunteered to stay back late to help her with it. The following day, she passed me a small card thanking me for my help. I was moved by her small but significant gesture of appreciation. My managers also stretched my abilities and challenged me with greater responsibilities. One such instance was when they had recommended me to meet the Assistant Retail Director of the park to assist her with product selection. Also, I was to act as an advisor to her on marketing to the Asian consumers. It was a great honor and perhaps the highlight of my career at Yellowstone. I was truly inspired by their leadership and managerial skills, which I seek to follow in their footsteps.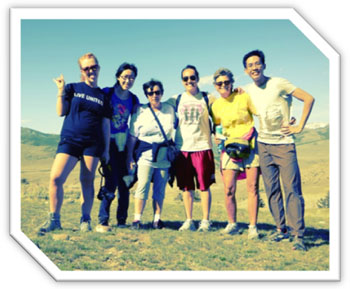 Apart from my work stint, I had a wonderful time living with my fellow colleagues of Yellowstone National Park who came from different states of America and all around the world! They brought with them their various home cultures and stories to share with everyone. It was such an enjoyable experience being able to immerse in what I would call the melting pot of cultures. I also found myself in the midst of many other nature-lovers, like myself, who could fully appreciate the beauty of the park.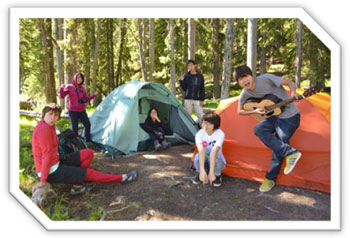 During our off-days, we would go hiking, camping, cycling, rafting, animal watching, stargazing, road trips to nearby towns and many more!We had so much fun and adventures together! Some of the more memorable highlights included encountering a herd of Bisons (American buffaloes) on the road and we had to reverse back quickly as they started charging towards us! Another memorable time when we stayed up late to hike out in -10degrees Celsius to see the Milky Way and stars! There was this other time, when we went out whitewater rafting in the cold and our raft got overturned at the start of the river, leaving us shivering for the remaining part of the rafting trip! Another highlight was decorating the store for the 4th of July, which was a unique experience, celebrating the independence of America.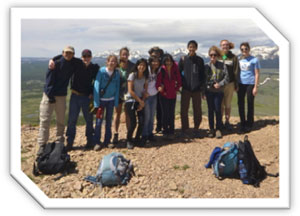 Time flew by quickly, and soon it was time for me to leave the park. Reality struck me when it came to my final week of work. The beautiful Firehole River that ran beside my room, the chipmunks that greeted me every morning, the daily short morning walks to the forests, the wide-expanse of stars, the majestic sunsets, the erupting geysers, the rainbow-colored hot springs, the warmth of everyone's generosity and kindness…. and many more. All of that, which used to be a part of my daily routine, would be no more. A certain sense of sadness crept in, yet I was thankful to be able to form these beautiful memories for life. As I drove out of the park, I looked back and told myself that one day… I will be back.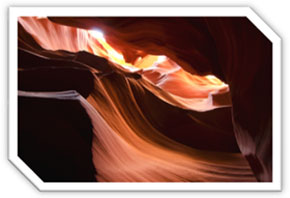 Traveling around the US for a month was an eye-opening experience as well! I managed to visit 8 national parks and 5 cities along both the east and west coast. It was interesting to see how different states had their unique characteristics, which made traveling a lot more fun! From the tall skyscrapers of New York City, to the quaint historical buildings of Boston, to the hills of San Francisco, not forgetting the bright lights of Vegas and many more. I would say that I had achieved whatever I had wanted to at the end of my travels.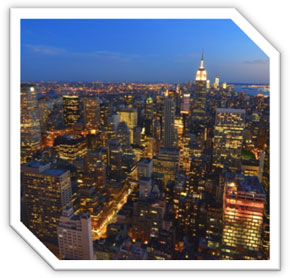 So, will I recommend this program to my fellow friends?
Of course I would! I would be such a terrible friend if I were to not share the joy of working and travelingin the USA. The experiences gained through this program are once in a lifetime and you will never get such a brilliant opportunity elsewhere. Many times, my customers would exclaim to me how fortunate I am to be given a chance to work at the national park. Now looking back, I can see why they would say so. Working in a foreign environment trains us to develop and adapt readily, which is highly essential for the modern workforce. I felt that this trip gave me that edge over my peers in working experience. Hence, I would highly recommend everyone to give it a shot! How often do you get a chance to stay in a world-famous natural landmark? Not to mention all the amazing friends that you will make from all over the world!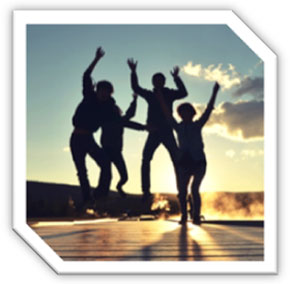 If you're contemplating about signing up for this program, I have one advice for you – don't hesitate! You might be uncertain about doing jobs you have never thought of doing before or whether you can adapt to a new environment. However, that's the whole fun of it! It is in our times of youth where we should embark on these amazing adventures! I can fully assure you that as long as you embrace the program with an open mind and are willing to try new experiences, you will have an unforgettable summer! You will never want your American summer to end once it has started and all the months of anticipation will pay off.
I have already had my fair share of American summer fun, have you?